Klima 101: A Climate Change Guidebook for Philippine Journalists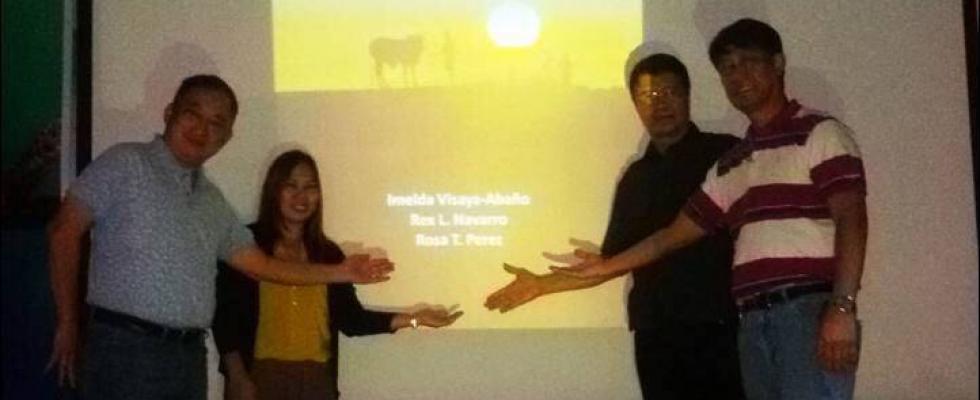 Klima 101: A Climate Change Guidebook for Philippine Journalists aims to help journalists and editors, including journalism teachers and trainers, to navigate and understand scientific issues better. It hopes to provide a clear idea of the nature of climate change, what types of data and information journalists need to write or produce a story (particularly on the impact of climate change on agriculture and food security), how to report climate issues effectively, and how to influence decision-making in the process, as well as generate public debate and action.
Each chapter is designed to provide background information that can be useful in understanding challenges that journalists face in covering climate change:
Chapter 1 gives an overview of what scientists know about the climate system and how it works. It introduces basic concepts concerning the likely impacts and a range of possible solutions, scientific data on the observed changes and impacts to the Philippines, and the challenge to the agriculture sector.
Chapter 2 discusses agriculture as the country's backbone for sustainable attainment of food security. This chapter consists of the impacts of climate change on agriculture, crop production, livestock, fisheries, water resources, and food security. It introduces the concept of climate-smart agriculture and other agricultural practices to make communities resilient.
Chapter 3 provides brief background information on climate change plans and policies of the Philippine government.
Chapter 4 uses straightforward language to help journalists deal with the complexities of climate change stories. It includes the larger issue of what journalists need to pursue after the Paris Agreement was adopted in December 2015 during the 21st Conference of Parties (COP21) of the United Nations Framework Convention on Climate Change (UNFCCC). Aside from the pitfalls and quick tips on reporting, this chapter also tackles the outcome of a 3-year study on the challenges and opportunities faced by Filipino journalists in communicating climate change. It features a sampling of climate change stories written by local journalists.
Chapter 5 includes a quick note on agriculture and climate change reporting and summarises the discussion of a series of climate change media workshops held in the Philippines from 2015 to 2016, in which more than 500 journalists from Legazpi City, Tacloban City, Siargao Island, and Tuguegarao City participated. The workshops were organized by the International Rice Research Institute (IRRI), CCAFS SEA, the Department of Agriculture, the Philippine Network of Environmental Journalists (PNEJ), and the Philippine Agricultural Journalists (PAJ).
A glossary of technical terms is designed to help journalists in understanding and reporting climate change and communicating this to the average reader. Though not an exhaustive list, it provides details of non-media organizations, inter-governmental organizations, and research centers working on climate change in the Philippines.
The guidebook represents a joint effort among scientists, communicators, and journalists facilitated by CCAFS SEA, with the Department of Agriculture, PNEJ, and the PAJ.