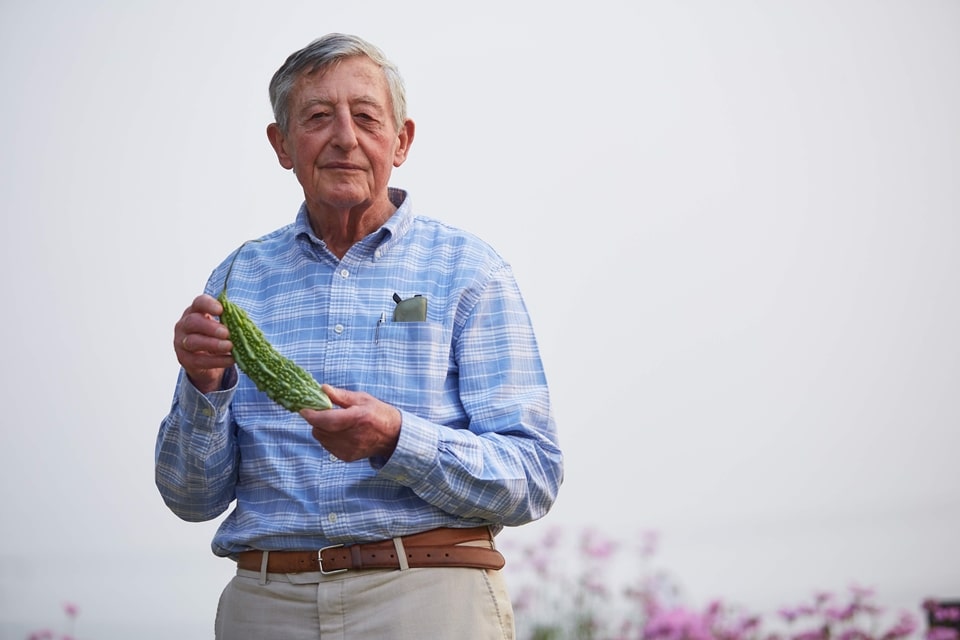 Photo courtesy of East-West Seed.
"It was all about creating added value for the farmer. And this is really the heart of the matter for serious seeds people: how can we create added value for the farmers."
These were the words of Dr. Simon N. Groot, the 2019 World Food Prize laureate, at his commencement address during the University of the Philippines Los Baños (UPLB) graduation rites held on 22 June 2019 where he was also conferred an honorary Doctor of Laws degree in recognition of his outstanding achievement in his field and exemplary service to his fellowmen.
On the other hand, the World Food Prize is an international award that recognizes the achievements of individuals who have advanced human development by improving the quality, quantity or availability of food in the world. Dr. Groot will formally receive the award, also known as the "Nobel Prize for Food," on 17 October 2019 at Iowa State Capitol in Des Moines, United States.
Dr. Glenn B. Gregorio, Director of the Southeast Asian Regional Center for Graduate Study and Research in Agriculture (SEARCA), said the life's work of Dr. Groot producing seeds revolutionized vegetable farming and transformed the lives of millions of smallholder farmers.
"He is a champion of SEARCA's strategic thrust on inclusive and sustainable agricultural and rural development (ISARD)!" said Dr. Gregorio, who counts it a privilege to have worked with Dr. Groot at East-West Seed back in 2015 to 2018.
Dr. Groot is the founder of East-West Seed, a company that develops tropical vegetable seeds that help farmers grow better crops. A sixth-generation Dutch seedsman, Dr. Groot came to the Philippines in 1982 and started East-West Seed with Benito Domingo, a Filipino seed trader.
More than 35 years later, East-West Seed prides itself in having grown from a five-hectare lot in Lipa City, Philippines to offices and production sites in seven countries, serving more than 18 million farmers in 60 countries.
Speaking from his six decades of experience in the seed industry, Dr. Groot said "in general, small farmers with some basic farmer extension support and good seeds can jump their income from vegetable farming compared to rice farming. And we have proven that thousands of times in this country, and we will continue to do so."
He stressed that "seedsmanship needs to be backed up by solid applied science… but primarily it takes passion for farmers, big and small. And that's the lessons I learned in 60 years of very intensive seedsmanship."
During his commencement address at UPLB, Dr. Groot also shared that "one of the many letters of congratulations letters upon my World Food Prize 2019 said: 'You have helped small farming communities move from subsistence farming to horticultural entrepreneurship' and that quotation made me very proud."
Indeed, Dr. Groot is a remarkable champion of ISARD!