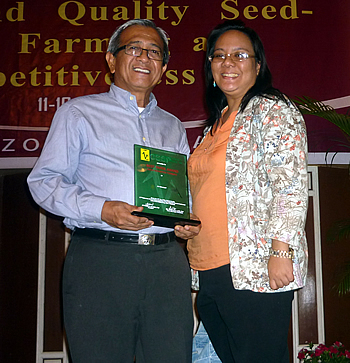 More than 10 papers competed during this year's FCSSP conference themed Farming Innovations and Quality Seed−Key to Profitable Farming and Global Competitiveness.
Dr. Jose M. Yorobe, Jr. is a professor at the Department of Agricultural Economics, College of Economics and Management at the University of the Philippines Los Baños (CEM-UPLB) and Ms. Pilipinas M. Luis is a research assistant of the Research and Development Department (RDD), SEARCA.
FCSSP conducts the biennial National Scientific Conference where developments in crop science research and development, policy issues and concerns are presented, to address the pressing agriculture issues.