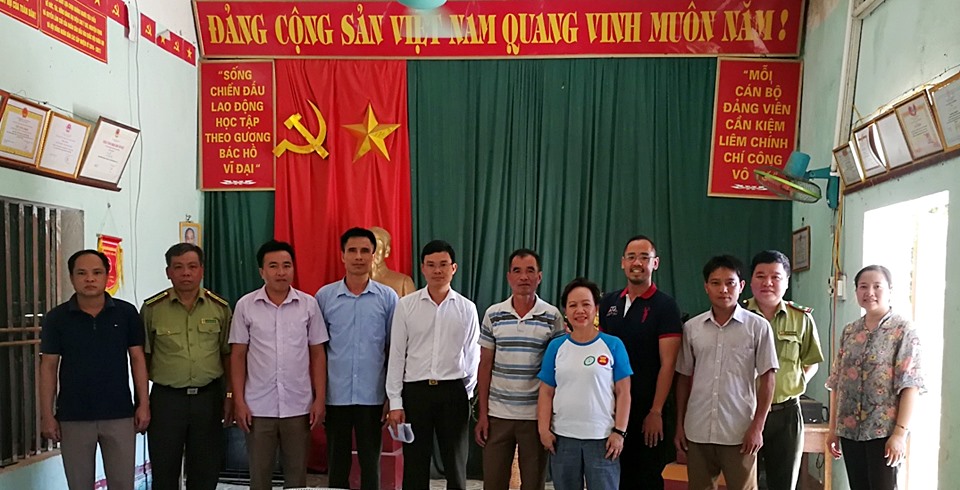 The ASRF PMO with representatives from Hap Dong Commune and staff of Forest Protection Department in Hoa Binh Province.
Mr. Dinh Van Tuyen, AWG-SF National Focal Point for Vietnam, presented the project accomplishments. As of June 2018, the project team has reviewed the status of forest allocation implementation and other relevant policies. It conducted two surveys to investigate the constraints of current forest allocation policies, and to identify differences in the regulations and guidelines on forest allocation issued by forest agencies under MARD, and those issued by the natural resources and environmental agencies under the Ministry of Environment and Natural Resources (MONRE).
Mr. Tuyen emphasized the importance of ASRF Grants in capacitating AWG-SF Leaders and Focal Points to implement projects that will contribute to the achievements of national agenda on social forestry and the AWG-SF plan of action. Present in the meeting were Dr. Bui Thi Minh Nguyet of the Vietnam Forestry University; Nguyen Ngoc Thanh of the Vietnam Forestry Protection; and Ms. Amy Lecciones and Mr. Xyrus Capiña, ASRF Regional Program Coordinator and Project Associate, respectively, of SEARCA.
The PMO and the project team visited one of the community beneficiaries of forest allocation in Hap Dong Commune, Kim Boi District, Hoa Binh Province. Mr. Hoang Van Toan, Vice Chairperson of Hap Dong Commune, shared their experience in accessing forest allocation. The Community Forest Management (CFM) developed their own forest management plan, guidelines to access benefits from the forest, and forest protection plan, among others. Mr. Toan emphasized that the community has a strong appreciation for the ecosystem services provided by the forest such as water for their rice fields and households, medicine, landslide protection, etc. Thus, household members volunteer to protect and patrol their community forest.
Mr. Nguyen Manh Dan, Director, Forest Protection Unit; Mr. Nguyen Van Tuyen, Vice Director of Kim Boi District, Forest Protection Unit; Mr. Nguyen Xuan Truong, Vice Director, Hoa Binh Forest Protection Department; Mr. Mai Ngoc Toan, Director, Division of Forest Protection and Management; and Mr. Pham Van Kha, Vice Director, Division of Forest Protection and Management, participated in the field visit. (Xyrus Godfrey B. Capiña)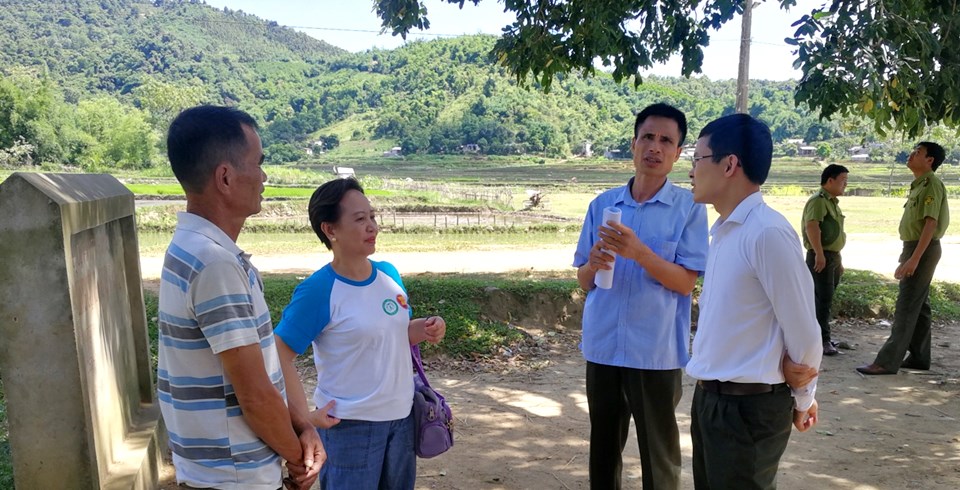 Ms. Amy Lecciones, ASRF Regional Program Coordinator, listening to the experiences of Hap Dong Commune in the implementation of forest allocation policies.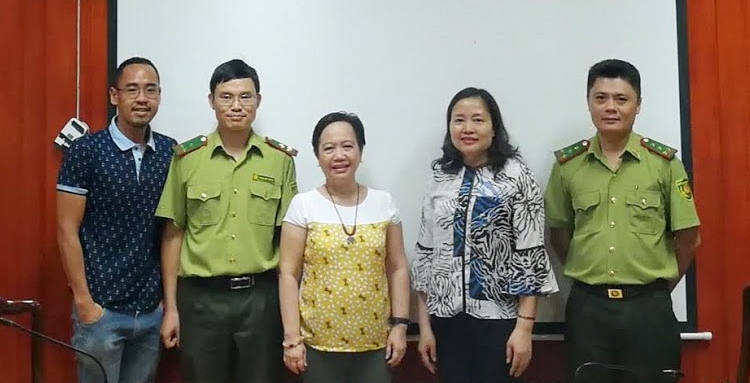 The ASRF Regional Program Coordinator, Ms. Amy Lecciones (center), and Project Assistant, Mr. Xyrus Godfrey Capiña (leftmost), with staff from Forest Protection Department of VNFOREST.