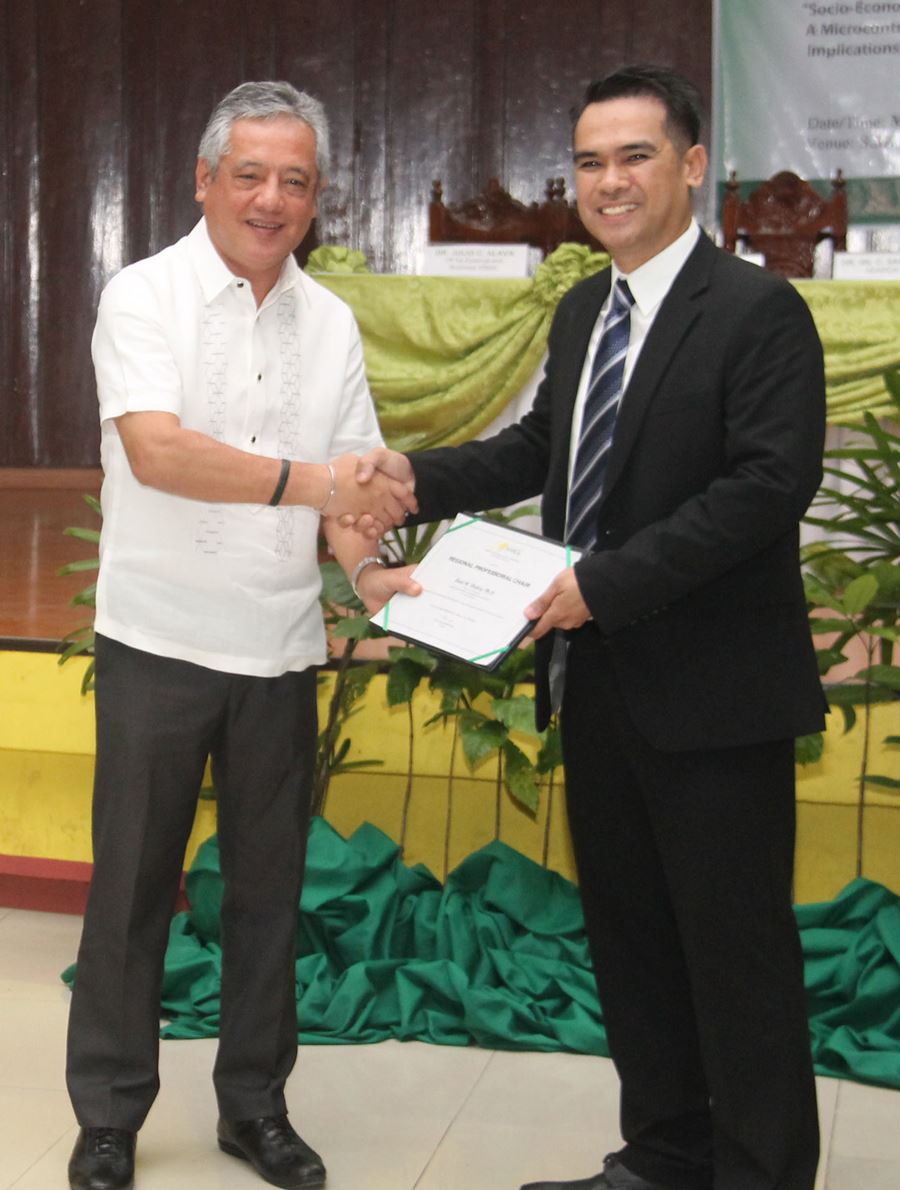 With Dr. Mojica's efforts in helping the small-scale coffee farmers, he developed the locally-made, efficient and cost-effective coffee roasting machine. In his study, he assessed the level of awareness and willingness of small-scale coffee farmers to adopt roasting technology, the economic viability of the machine, and its effects on the income of farmers and processors, and the market potential of the machine. He also determined the environmental impact of the machine by comparing the fuel consumption and its corresponding carbon dioxide (CO2) emission.
Dr. Ruel M. Mojica, a recipient of SEARCA's Graduate Scholarship Program, is currently the Director of the National Coffee Research, Development and Extension Center of Cavite State University. As Director, one of his goals is to help develop more appropriate agricultural equipment for small-scale farmers in the Philippines.
The SEARCA Professorial Chair Grant aims to give due recognition to outstanding Southeast Asian experts in the academe who have championed Inclusive and Sustainable Agricultural and Rural Development (ISARD) in Southeast Asia. The Center has awarded Regional Professorial Chair grants to 21 deserving individual since 2012.