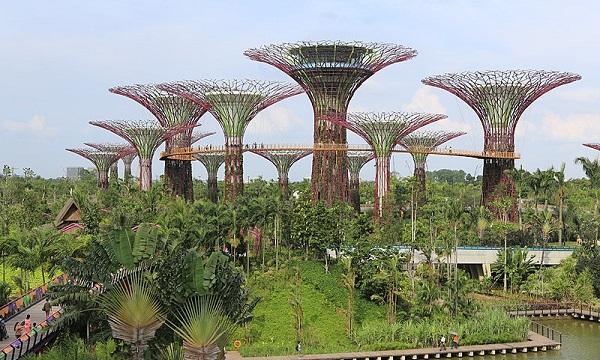 Photo credit: Shiny Things (from Wikimedia Commons)
Its score for environmental quality fell 16 points over a year.
Singapore can do more to improve its environmental quality in its efforts to tackle climate change, according to the 2019 Social Progress Index.
This year, the Lion City ranked 27th out of 149 countries, the highest in Southeast Asia. Last year, in its first year on the index, the country placed 23rd out of 146.
Compiled by US-based non-profit Social Progress Imperative and accounting firm Deloitte, the Social Progress Index listed 149 countries' social performance over six years from 2014 to 2019, with indicators such as nutrition, safety, shelter, education, health, personal rights, and inclusiveness.
Singapore scored a measly 68.35 points for environment quality, lower from last year's 84.36 points.
Other areas for improvement for the Lion City are inclusiveness (52.32) and access to advanced education (53.23).
On a positive note, Singapore is one of the best places for clean water, obtaining a score of 100 for water and sanitation, along with Israel, Andorra, and New Zealand.
The country also got high scores for shelter (99.41), access to basic knowledge (97.96), nutrition and basic medical care (97.51), and personal safety (96.64).
Norway topped the index this year with a score of 90.95, performing strongly across almost all components. South Sudan is at the bottom with a score of 24.44, a decrease of -0.66 points since 2014.