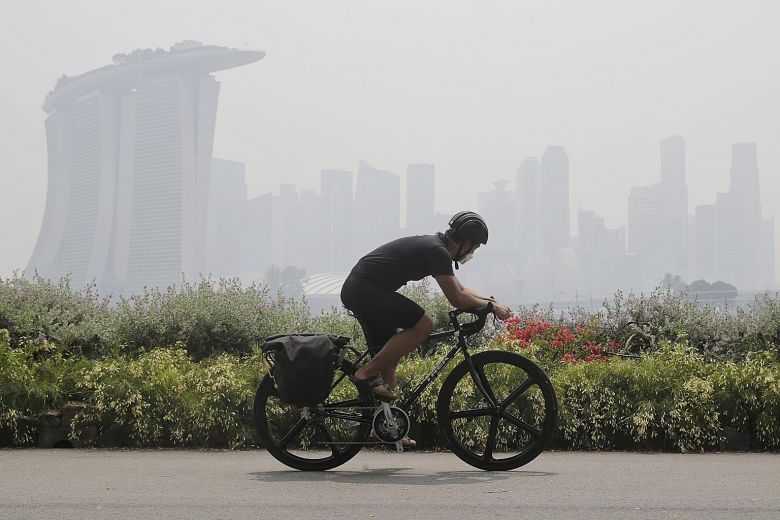 A cyclist wearing a mask while riding along Gardens by the Bay East in October 2015. That year, a severe El Nino worsened forest fires in Indonesia and caused the region to suffer its worst haze crisis on record. PHOTO: ST FILE
The notoriously difficult-to-predict El Niño weather pattern that clouded Singapore in a haze crisis four years ago could be back in some form this year.
But this time, the Republic will be better prepared for it.