In celebration of International Youth Day last Aug. 12, the Climate Change Commission (CCC) underscored the role of youth engagement in climate change action and vowed for strengthened and more inclusive partnerships with Filipino youth at all levels.
With the theme "Youth Engagement for Global Action," this year's celebration aims to highlight the ways how engaging the youth at the local, national, and global levels enriches national and multilateral institutions and processes, and recognize the need to enhance their representation in formal institutional politics.
The CCC has always recognized the role of young women and men as essential partners of change, expressing that the government could further tap into the potential and skills of the youth to generate and amplify climate action from all sectors in the society. The United Nations defines the world's youth as those aged between 15 and 24 years old, and estimates that they make up one-sixth of the human population. Many of these young men and women live in developing countries with their numbers expected to rise steeply.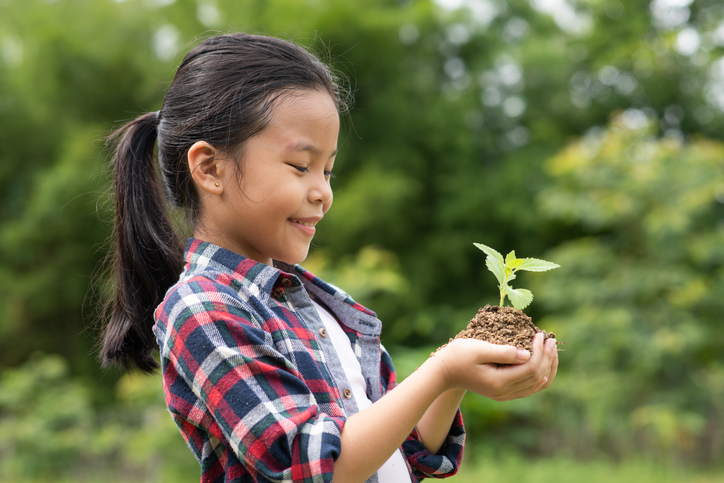 Source: iStockphoto
As the challenges brought about by the Covid-19 pandemic and the climate crisis have become more intense, the contribution of our youth in helping achieve sustainable development and climate resilience for the country and the planet are all the more valuable.
Current initiatives of the CCC in collaboration with youth organizations include the "Klima Film Festival," which aims to raise climate awareness through the use of visual media and showcase the youth's skill and passion on filmmaking, as well as the recent episode on youth climate activism for the online series "Stories for a Better Normal," held in partnership with the Office of Deputy Speaker Legarda, The Climate Reality Project Philippines, Institute for Climate and Sustainable Cities, and Mother Earth Foundation.
The climate body has also launched the search for Young Outstanding Climate Scientists jointly with the Department of Education (DepEd) and Department of Science and Technology (DOST) to support and mentor senior high school students on climate-related research and projects.
The CCC also has a standing partnership with the Information and Communications Technology Academy (iACADEMY), which has generated a print exhibition on climate action by multimedia arts students and a mentorship project for students to develop a mobile app to raise climate awareness. For the CCC, addressing climate change arises from an intergenerational responsibility to protect natural resources. Engaging the youth, who are constantly finding new ways to build and sustain movements, raise awareness, and innovate in all aspects of climate action could sustain the momentum toward sustainable development and a green post-pandemic recovery.