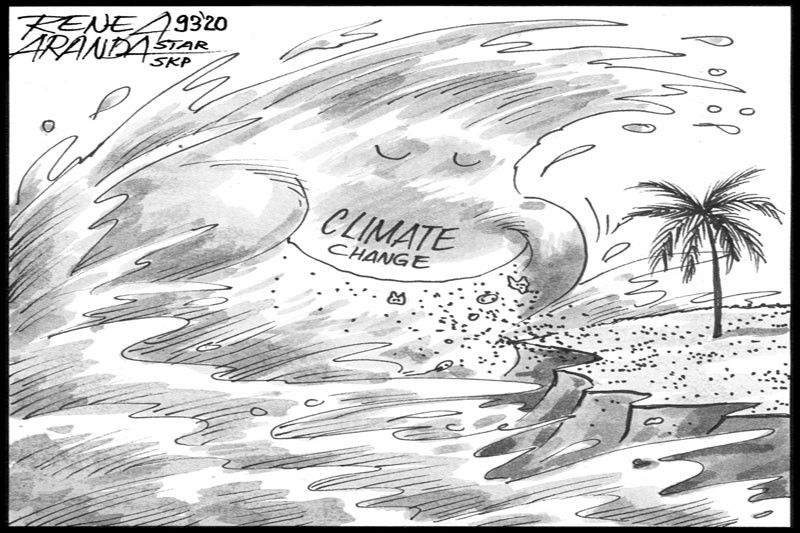 The Philippines may be small in land area, but with over 7,100 islands, the country has one of the most extensive coastlines in the world. This makes the archipelago among the most vulnerable to the impact of global warming.
Last week, researchers warned that sea-level rise and climate change are on track to wipe out half the world's beaches by 2100. Even with a drastic reduction in fossil fuel pollution – the biggest driver of global warming – the researchers warned in the journal Nature Climate Change that over a third of the sandy shorelines around the planet would still disappear.
Several communities in Bulacan are already feeling the impact of rising sea levels. Across the country, coastal areas that depend on tourism would feel the impact on their main source of livelihood. The researchers warned that sandy beaches also serve as the first line of defense from coastal storms and flooding. The destruction of beaches could make inland communities more vulnerable to extreme weather events.
In recent years, the Philippines has seen an increasing number of coastal cities and towns devastated by powerful storm surges and freak floods, including areas in secluded bays where tropical cyclones used to be rare.
Even with ongoing global efforts to cut down on fossil fuel consumption and pollution, too many beaches will still disappear, and vulnerable countries must prepare for the disaster, the researchers warned. The 10 countries that stand to lose the largest sandy shorelines, according to the study, are Australia, Canada, Chile, the United States, Mexico, China, Russia, Argentina, India, and Brazil.
Advanced economies are drawing up massive – and expensive – engineering interventions to reduce the impact. Obviously, countries with limited means for disaster mitigation such as the Philippines would need help to prepare such defense systems.
The research said the problem was aggravated by reduced sediment from dammed rivers. Countries with limited resources can stop such projects as well as strictly impose construction easement rules along shorelines.
Coastal communities in the Philippines are familiar with the consequences of natural disasters. Long-term measures must be drawn up to prevent the loss of lives and destruction of property and livelihoods as a result of rising sea levels.