Rubbish trucks clear the streets twice a day, while residents have made sorting and recycling their household waste a habit.
"We were among the dirtiest cities in Indonesia. This made us very embarrassed and determined to change the situation," former city mayor Asrun told The Straits Times in June. His son took over the post this month.
His biggest success was setting up Kampung Mandiri Energi, or "Independent Energy Village", inPuuwatudistrict, which produces methane gas from organic waste in the city's biggest landfill.
With a small budget of $20,000, officials planted cheap plastic pipes deep into the city's main landfill to collect trapped methane gas, which was then filtered and used as cooking gas or passed through old car engines modified into generators to produce electricity, benefiting 150 poor families in the area.
"Everything is free. I'd never thought rubbish could be so valuable," housewifeKustinaKasim, 31, told The Straits Times.
She and her husband, Anas, a waste worker, used to spend $50 a month on kerosene for cooking. Given that they have two school-going children to support, it was a strain on the family's finances.
The 18ha site currently boasts a composting station and even a flying-fox facility for adrenaline junkies.
The government plans to develop part of it into a green zone for recreational activities and an off-road biking track.
The city administration has also developed mini methane plants in the city's markets.
MrAsrun hopes the central government could take a leaf out of its book and "take concrete steps to replicate this on a larger scale", nationwide.
Kendari is an anomaly in the country of 261 million people, as well as many parts of Asia, where soaring populations and rapidurbanisationhave spurred consumption in goods and services, which in turn has increased the volume of waste.
By 2025, world cities are expected to generate 2.2 billion tonnes of municipal waste a year, nearly doubling the 2012 figure of 1.3 billion tonnes a year, according to the World Bank.
Developing countries in Asia, home to some of the world's largest landfills, are responsible for much of this waste.
Overburdened landfills and inadequate collection and disposal services mean that significant amounts of waste are disposed of in waterways and uncontrolled landfills or are openly burned, polluting the air with toxic smoke and exposing urban dwellers to health risks such as groundwater pollution and respiratory diseases.
"The waste management issue in South-east Asia is very serious,"MrDavid Hooper, a principal consultant at Singapore-based engineering consultancy Ispahan Group, told The Straits Times.
"Almost allAseancountries have horror stories – people living on landfills, people dying young, landfills having landslides that kill people, waste burned on street corners," saidMrHooper, who has 27 years of experience in global waste management.
In Sri Lankan capital Colombo, more than 30 people were killed after a garbage dump collapsed in April, while in China, fears are mounting over cancer-causing heavy metals and dioxin being released into the air, due to cost-cutting measures by privately run incineration services.
In the Philippines, a dump site in the capital was dubbed "Smokey Mountain" for smoke emanating from rotting debris and flammable materials that caught fire spontaneously.
It was shut down two decades ago but another landfill in Payatas district remains a treasure trove for some 10,000 scavengers. In 2000, 200 people were killed in a landslide there.
The problem of waste in Indonesia, especially in the capital Jakarta and other major cities, has been chronic enough for Environment and Forestry Ministry waste management director Sudirman to describe it as a "state of emergency" two years ago.
He told The Straits Times in June that some cities are "simply not too bothered about the environment".
Government initiatives such as the "reuse, reduce, recycle" programmehavehad little success.
Recycling accounts for an average 7.5per centof waste management in big cities, but the figure drops to 1.9per centacross the archipelago.
Last year, the government introduced a plastic bag levy but participating cities later opted out, citing poor monitoring and public resistance.
The lack of enthusiasm is perhaps why the authorities are keen to burn rubbish despite a court ruling against it in January.
SaidMrSudirman: "There's just too much rubbish, it's hard to even clear the roads. We simply have to use incinerators to get rid of it."
Experts warn that incineration used by high-income countries such as Singapore is not suitable for developing countries as incinerators are expensive to build, require skilled manpower to run, and need to be fed with non-organic waste such as paper and plastic. A large proportion of waste produced by developing countries is organic food waste, which is moist and hard to burn.
Waste-to-energy plants could solve the twin problems of waste management and need for energy generation, but "Indonesia's energy consumption is still low compared with its South-east Asian neighbours", said DrRonny Purwadi, lecturerat Bandung Institute of Technology's chemical engineering department.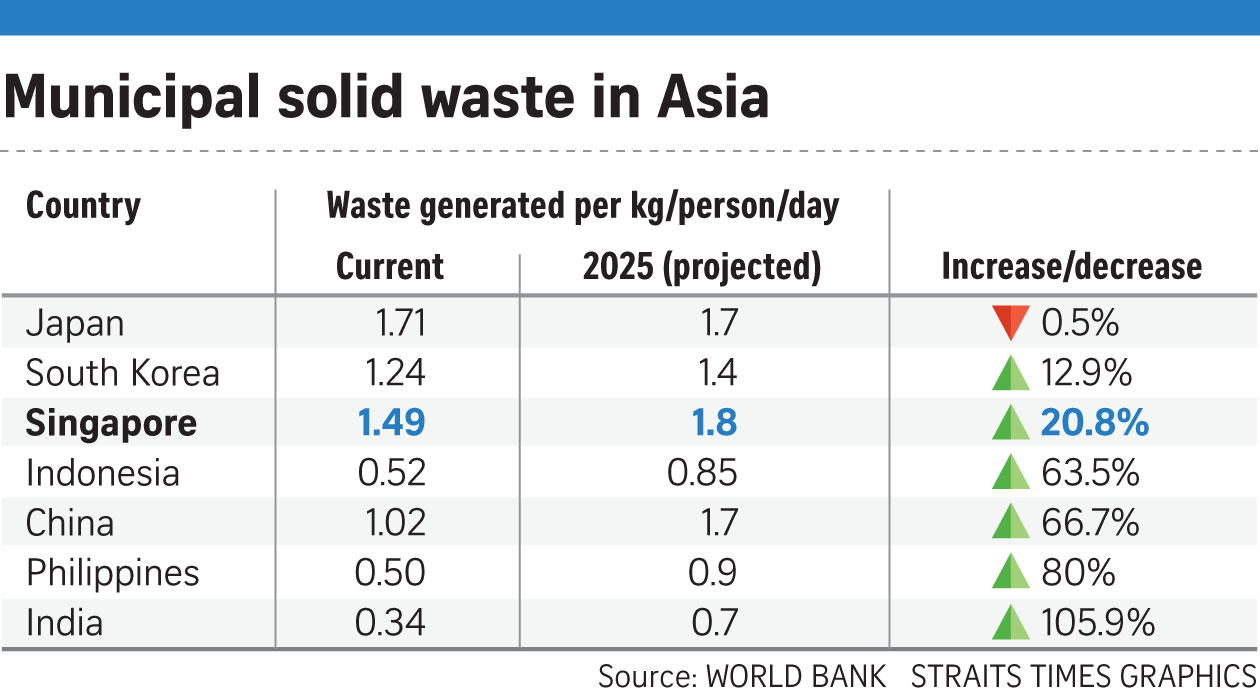 And then there is the issue of safety.Mr Hooper warns of pipes turning brittle in the sun and breaking, and gas leaking in homes.
"Explosions can occur, or people could suffocate," he said.
"There is no single technology that is the silver bullet to waste management," he said.
"The solution will include a range of technologies, from sanitary landfill orproducingfuels to replace coal."
Perhaps, awareness and education still remain key to changing mindsets and tackling the issue.
MrAnas fromPuuwatusaid it was tedious sorting the rubbish and ensuring only organic waste ends up in the landfill.
"Now that we are getting free gas, we know it's worth it,"MrAnas said.
"People think dump sites are filthy and disgusting. But when they come here, they ask, 'Where's the rubbish? Why is there no smell?'"
Source: ICLEI | 25 October 2017