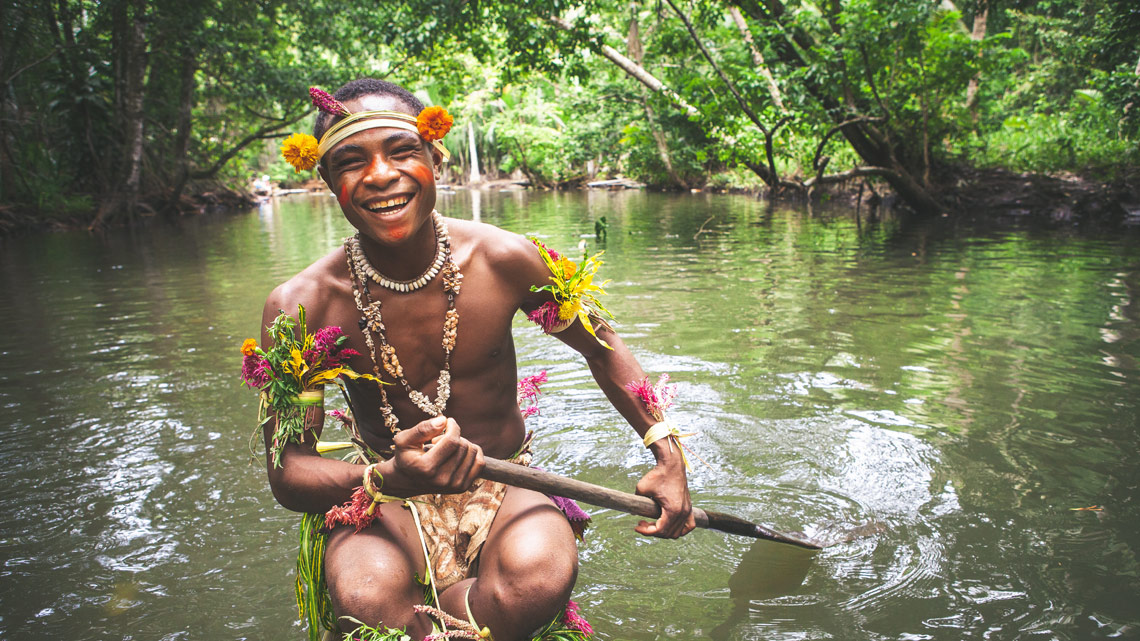 Protecting the traditional knowledge and territories of indigenous peoples means helping achieve a sustainable, hunger-free world and contributing to the fight against deforestation and climate change.
For years, the importance of indigenous peoples in the fight against deforestation, land degradation, and climate change was overlooked and even denied, to the detriment of the environment and the food systems on which we all depend. Thanks to the global advocacy of indigenous peoples and their organizations, this tendency is changing, though not fast enough.
Indigenous peoples play a crucial role in the fight against deforestation, land degradation and climate change © Ingimage
Indigenous people are the guardians of global biodiversity
Some 370 million people identify themselves as members of indigenous cultures. While indigenous peoples make up less than five percent of the world's total population, they wield enormous influence over the well-being of the natural resources on which we all depend. They manage 28 percent of the world's land surface and, are the de facto guardians of 80 percent of global biodiversity — including most of the plant and animal species on Earth.
As family farmers, fishers, pastoralists and forest-dwellers, indigenous peoples apply traditional methods of land management and food production which have evolved over centuries and which have often proven their sustainability and resilience in the face of environmental changes.
Indigenous knowledge systems and languages contribute directly to biological and cultural diversity, poverty eradication, conflict resolution, food security, and ecosystem health, and serve as the foundation of the resilience of indigenous communities to the impact of climate change. Their awareness of traditional food sources and the fundamental connection between food systems and healthy landscapes can help promote diets that are diverse and sustainable.
The vital role of indigenous peoples was recognized in the 2007 United Nations Declaration on the Rights of Indigenous Peoples. And, yet, indigenous peoples continue to suffer disproportionately high levels of land insecurity, social dislocation, and violence while defending their traditional lands. They also make up 15 percent of the world's poorest people.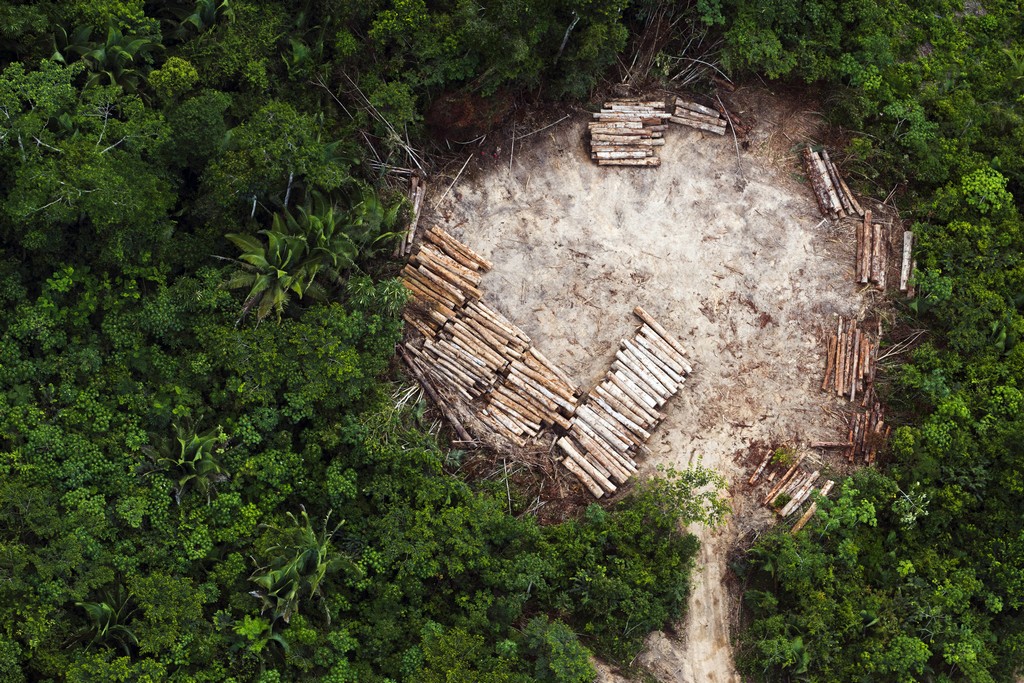 An aerial view of indigenous land in the region of Altamira in the Brazilian Amazon, cleared for illegal logging © Daniel Beltrá/Photographers against wildlife crime
Traditional knowledge is disappearing
These and other factors, including youth migration, are causing traditional knowledge and indigenous food systems to disappear at an alarming rate. They are also contributing to the rapid loss of indigenous languages. In fact, this year's observance of the International Day of the World's Indigenous Peoples on 9 August focuses attention on the world's 7,000 indigenous languages, in keeping with the year-long observance of the International Year of Indigenous Languages.
When, in 2015, the international community agreed on 17 Sustainable development goals (SDGs), a set of targets for improving lives while protecting natural resources by the year 2030, they included specific mention of indigenous peoples and acknowledged that there can be no truly sustainable development without protecting the traditional knowledge and territories of indigenous peoples.
We can look to the world's forests for an example of why this is so. Forests continue to be critical for the food security, livelihoods, culture and spiritual identity of indigenous peoples. Their resources include nutritious foods and medicines, household materials, and the income gained from selling forest products.
Indigenous peoples contribute to food security © Harry Thaker/Unsplash
Indigenous peoples must be involved
Indigenous knowledge can be combined with new information and innovation in agriculture and land management to protect biodiversity and foster integrated sustainable management of diverse food systems and conservation of traditional medicines. But this approach requires urgent, consistent action.
In countries like Indonesia and Peru, governments and organizations of indigenous peoples are working to develop appropriate forestry policies that take into consideration the land, resource rights and views of indigenous peoples, providing communities with land tenure options, and offering farmers, fishers and forest-dwellers training in updated techniques to address climate change and forest management.
In Cote d'Ivoire, Panama and elsewhere, new technologies, such as drone-supported mapping of forest cover and territories, are being used to support sustainable land-management practices and recognition of traditional, land-ownership rights.
Other initiatives to support indigenous peoples include finding new markets for traditional products, developing forest and land management plans that are climate resistant, promoting the protection of indigenous intellectual property and cultural identities, and developing systems for indigenous peoples to negotiate and resolve potential conflicts with the holders of private forest concessions.
We have the responsibility to support them
In recent months, the Food and Agriculture Organization of the United Nations(FAO) hosted the first-ever high-level, expert meeting on indigenous food systems. In the near future, a forthcoming FAO report based on two years of research is expected to shed further light on the experiences of indigenous peoples, their needs and their potential to help achieve a sustainable, hunger-free world.
While these are encouraging signs of commitment, it will take urgent, broader policy changes and community-based action, particularly around the recognition of land rights, to bring about significant, lasting improvements in the lives of indigenous peoples and the natural resources which are vital to us all.
Fortunately, the next generation of indigenous peoples, the youth, are showing signs of mobilizing to keep up the momentum. It is our collective responsibility to support them and, ultimately, the well-being of our Planet.