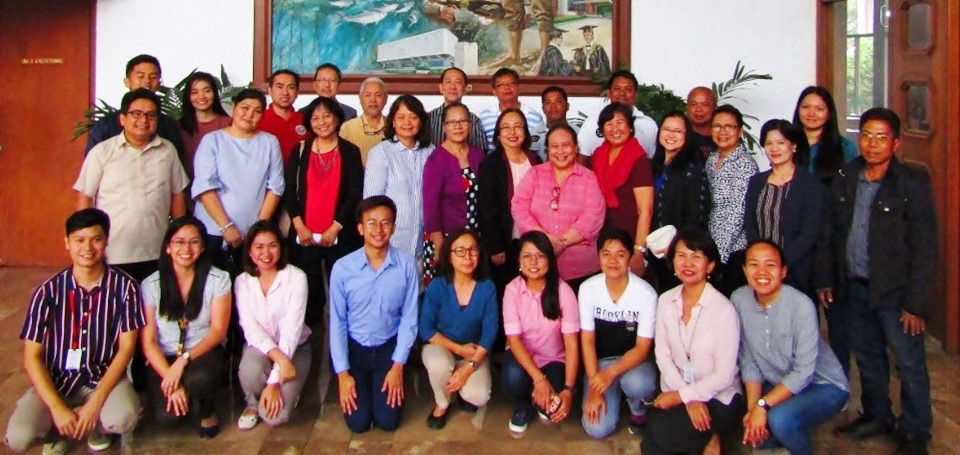 The seminar-workshop was attended by the SEARCA and UPLB Project Management Team (PMT), LGU of Oriental Mindoro, and Victoria and representatives from the VKFF.
LOS BAÑOS, Laguna – A seminar-workshop on the Status and Prospects of the Calamansi Industry in Oriental Mindoro for the project Upgrading the Calamansi Value Chain towards Improving the Calamansi Industry of Oriental Mindoro was held on 12 February 2019 at SEARCA Headquarters, Los Baños, Laguna.
Representatives from the Southeast Asian Regional Center for Graduate Study and Research in Agriculture (SEARCA), University of the Philippines Los Baños (UPLB), Mindoro State College of Agriculture and Technology (MinSCAT), Local Government Units through the Office of the Provincial Agriculturist (LGU-OPAg) of Oriental Mindoro and the Municipal Agriculture Office (MAO) of Victoria, Oriental Mindoro and Victoria Kalamansi Farmers Federation (VKFF) attended the event. This workshop aimed to enhance the appreciation and understanding of updates and trends in the calamansi industry in the province.
Experts from UPLB were tapped as resource persons for the seminar-workshop. Dr. Calixto M. Protacio from the Institute of Crop Science (ICropS), College of Agriculture and Food Science, UPLB discussed the "Analysis of Calamansi Production Practices in Oriental Mindoro," while Dr. Domingo E. Angeles, also from ICropS, presented "Calamansi Sub-sector IndustrySituationer, Challenges, Programs, and RDE Needs." Dr. Jose R. Medina, Overall Project Coordinator of the Piloting and Upscaling Effective Models of ISARD, a project among SEARCA, MinSCAT, and LGUs in Oriental Mindoro, shared "Lessons and Experiences in Piloting and Up-scaling Effective Models of Inclusive and Sustainable Agricultural and Rural Development (ISARD) Models Project."
Additionally, Ms. Christine M. Pine, Provincial Agriculturist of Oriental Mindoro, shared the vision for the calamansi industry in the province. Her presentation highlighted the need to (1) increase year-round production of high-quality fresh calamansi fruits, (2) increase farmers' income, (3) increase adaptive capacity of calamansi farmers to climate change, (4) develop and sustain new local and export markets, and (5) establish a functional industry cluster that complements the agriculture and food industry sectors.
This seminar-workshop also served as venue for developing approaches for the scoping activity and baseline studies of the project. The Research and Development Department (RDD) of SEARCA hosted the event. The project is headed by Dr. Pedcris M. Orencio, Program Head for SEARCA-RDD and Dr. Edna A. Aguilar, Project Leader and Director of ICropS, UPLB.