The Project Development Toolkit will be pilot tested in Vientiane, Lao PDR on 26-28 September 2017. The workshop will be facilitated by the Village Forestry Division, Department of Forestry, Ministry of Agriculture and Forestry under the leadership of Dr. Oupakone Alounsavath, AWG-SF Leader of Lao PDR, in collaboration with SEARCA. Institutions and organizations involved in social forestry in Lao PDR will participate in the workshop.
SEARCA has commissioned a gap analysis activity to determine the status of Social Forestry (SF) in each AMS and identify gaps in achieving SF goals at the level of the national agenda, and at the level of the AWG-SF Plan of Action (2016-2020). The results of the gap analysis activity will be validated during the workshop and serve as a tool in identifying strategic interventions that can be developed into project proposals for ASRF funding. (Xyrus Godfrey B. Capiña)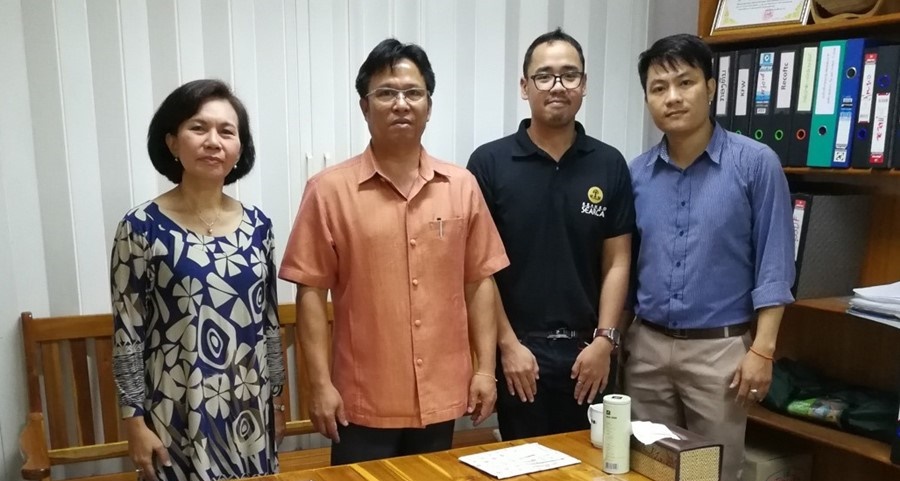 SEARCA-ASRF represented by Ms. Carmen Nyhria Rogel, Program Specialist and Mr. Xyrus Capiña, Project Associate, paid a visit to the Village Forest and Non Timber Product Management Division of the Department of Forestry, Lao PDR, headed by Dr. Oupakone Alounsavath, AWG-SF Leader.