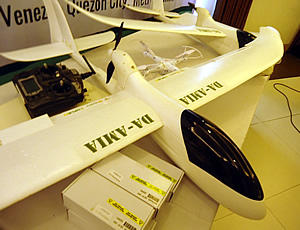 The UAVs are the outputs of Disaster Risk Reduction Management Sub-component: Utilization of Drones in Disaster Assessment and Other Agricultural Purposes of AMIA.
The UAVs were developed by Dr. Rogel Mari Sese, Drone Specialist of UPLBFI. Director Alicia Ilaga of DASWCCO and DA Regional Executive Directors received the two units of drones from Dr. Lope B. Santos III, SEARCA Program Specialist for Project Development and Technical Serivces; Dr. Rex Victor Cruz, AMIA Acting Team Leader, and Dr. Sese.
It is expected for DA to use the UAVs for damage assessment as well as in field and project monitoring.