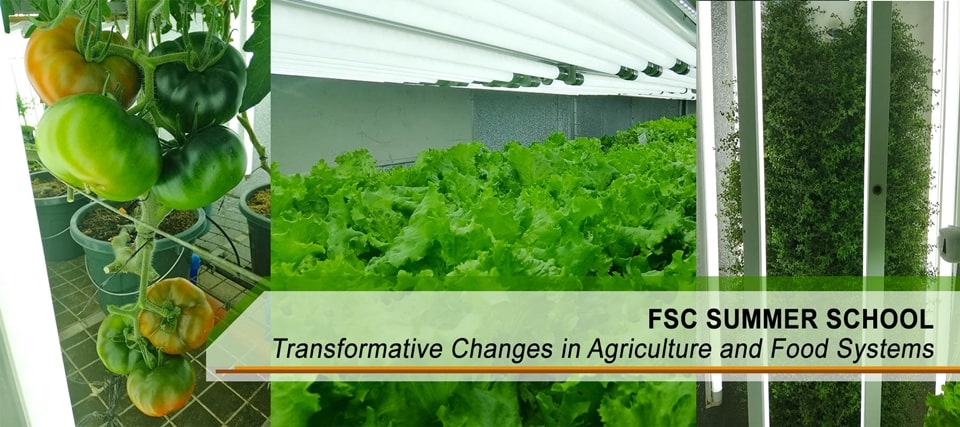 Photo taken at Central Luzon State University
LOS BAÑOS, Laguna – SEARCA and the Food Security Center (FSC) of the University of Hohenheim in Germany will conduct the 2019 FSC Summer School on 9–27 September 2019. The theme for this year's summer school is "Transformative Changes in Agriculture and Food Systems" which aims to explore advances in technology and the contribution of food and agriculture systems innovation to realize SDG 2: Zero Hunger. This summer school will be attended by select participants from Southeast Asia, Africa, and Latin America.
For the first week, from 9–13 September 2019, SEARCA will host Module 1 on Precision Agriculture with Dr. José Paulo Molin as Resource Person. This topic will delve into the use of information technology applications in farm management for efficient, profitable, environmentally friendly, and sustainable production. Dr. Molin is an Associate Professor III at University of São Paulo, Brazil. He finished his PhD in Agricultural Engineering at the Biological Systems Engineering Department, University of Nebraska-Lincoln. He presides the Brazilian Association of Precision Agriculture – AsBraAP and works with various research on different levels of AI, data fusion, and images.
For the second week, from 16–20 September 2019, the students will travel to Central Luzon State University (CLSU) in Nueva Ecija to tackle Module 2 on Vertical and Urban Farming with Dr. Ireneo C. Agulto as Resource Person. This topic will discuss vertical farming innovation systems as a means for sustainable food production. Dr. Agulto is the former Dean of the College of Engineering and Professor 6 at CLSU. He finished his PhD in Engineering, Major in Agricultural and Irrigation Engineering in Utah State University, USA. He served as Project Leader for the CHED-PCARI project Indoor Vertical Farming System (IVFS) for Whole Year Round Production of High Value Crops in the Lowland Tropics: A Precision Agriculture for Food Security.
Module 3 for the third week will again be hosted in SEARCA to discuss Edible Insects – The Future of Food with Ms. Marwa Shumo as Resource Speaker. This topic will talk about insects as an alternative source of subsistence as well as the protection of its habitat, breeding of species, and processing insects into food. Ms. Shumo is currently a Junior Researcher for EntoNUTRI: Development and implementation of insect-based products to enhance food and nutritional security in sub-Saharan Africa, a research project with the Department of Ecology and Natural Resources Management, Center for Development Research (ZEF), University of Bonn, Germany and the Plant Health Unit, International Center for Insect Ecology and Physiology, Nairobi, Kenya.
The FSC Summer School is funded by the German Federal Ministry for Economic Cooperation and Development (BMZ) through the German Academic Exchange Service (DAAD) under the Higher Education Excellence in Development Cooperation (EXCEED) program.