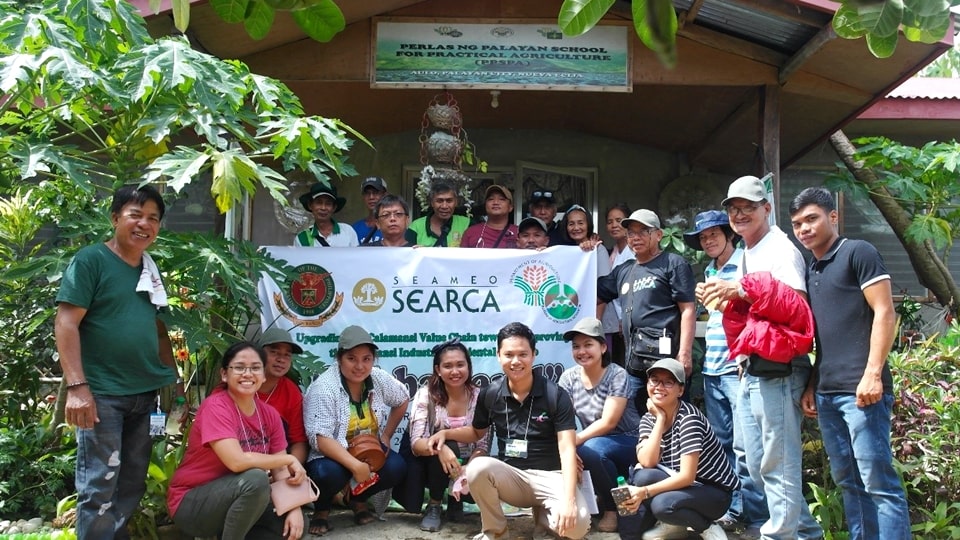 Participants of the Lakbay-Aral from SEARCA, UPLB and Oriental Mindoro.
CENTRAL LUZON, Philippines – The stakeholders of the project Upgrading the Calamansi Value Chain towards Improving the Calamansi Industry of Oriental Mindoro participated in the 'Lakbay-aral' organized by the Southeast Asian Regional Center for Graduate Study and Research in Agriculture (SEARCA) and the University of the Philippines Los Baños (UPLB) on 24–27 June 2019.
This educational trip was joined by the calamansi farmers and the representatives of the local government units (LGU) of Naujan, Pola, and Victoria, together with the Office of the Provincial Agriculturist (OPAg) of Oriental Mindoro. The team visited the citrus germplasm collection in Nueva Vizcaya State University (NVSU) and the calamansi farms and processing facilities in Nueva Ecija and Tarlac.
A focused group discussion (FGD) among stakeholders served as an excellent venue for the farmers to learn and exchange knowledge on the production and processing of calamansi from their fellow farmers. The marketing channels and distribution of calamansi products among provinces were also discussed during the FGD. The farmers also had the chance to see an actual demonstration of massive pruning to enhance production and the use of mist blower for the application of pesticides and/or fertilizers. The participants also shared with their fellow processors their experiences in processing their products, i.e., calamansi concentrate and ready-to-drink juice.
This project component on Improving existing production management for increased yield and off-season fruiting of the Department of Agriculture – Bureau of Agricultural Research (DA-BAR) funded project is headed by Dr. Edna A. Aguilar, Project Leader and Director of the Institute of Crop Science ICropS-UPLB and Prof. Bryan V. Apacionado and Prof. Leslie Angela L. Roces, Technical Field Mentors, also from ICropS.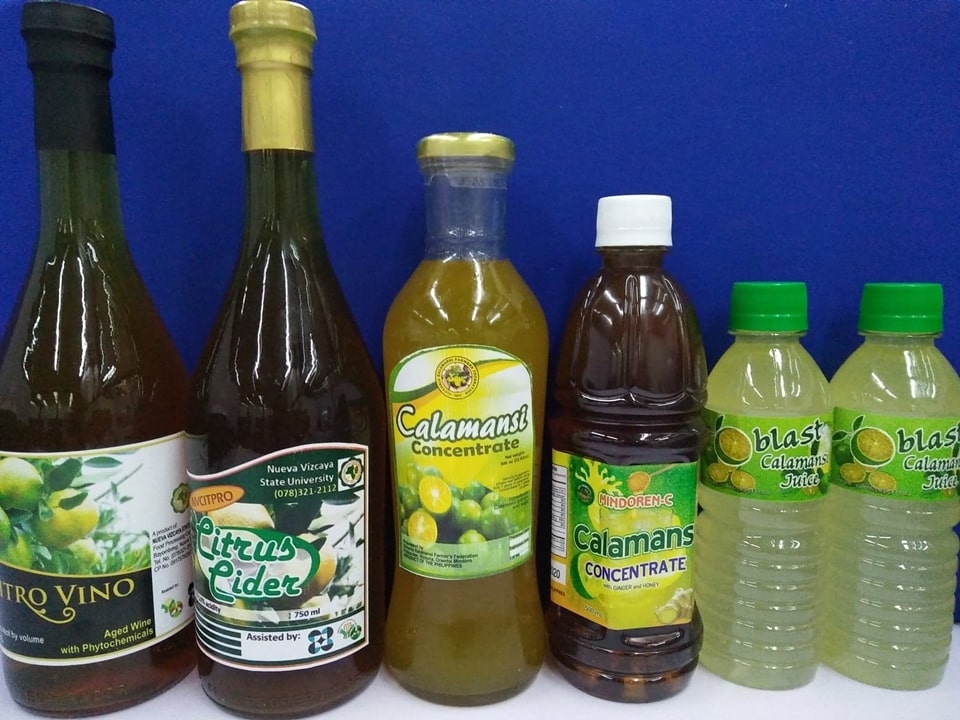 Citrus products of the Lakbay-aral participants and stakeholders.