A former Director of the Southeast Asian Regional Center for Graduate Study and Research in Agriculture (SEARCA) was proclaimed a National Scientist of the Philippines.
President Rodrigo Duterte has conferred Dr. Emil Q. Javier the Order of National Scientist through Proclamation 781 released on 8 August 2019.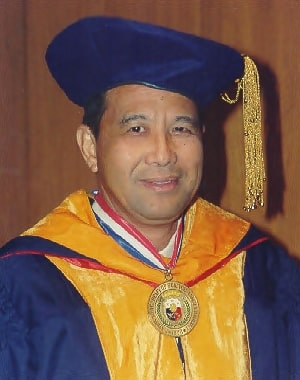 Dr. Javier is the second SEARCA Director to be conferred the rank of National Scientist. The first was SEARCA's founding Director, the late Dr. Dioscoro L. Umali.
The Order of National Scientist is considered the highest national recognition conferred upon Filipinos for distinguished individual or collaborative achievement in the physical sciences and technology.
Dr. Javier was honored for his "outstanding contributions to the progress of science and technology in the Philippines and the world."
In his proclamation, President Duterte said Dr. Javier "led and promoted sound agricultural policies and programs, massive utilization of climate resilient and environment friendly agricultural innovations, and improved governance and management systems to help improve the livelihood of Filipino farmers and fisherfolk."
Dr. Javier was also cited for his leadership of the Institute of Plant Breeding which popularized high-yielding crops and disease-resilient varieties in the Philippines and in Asia.
The proclamation further read that Dr. Javier, "in the pursuit of his lifelong mission to look after the needs of the poor by capitalizing on the resources of modern science, played an active role in the efforts to inform the public about the nature of science and its potential to improve people's access to food and health, and to emphasize the need for high safety standards in both research and production of biotechnological innovations."
Dr. Javier served as SEARCA Director from 1983 to 1984, while he was the Chancellor of the University of the Philippines Los Baños (UPLB). He also served as UP President from 1993 to 1999.
Currently, he is the Chair of the Coalition for Agriculture Modernization in the Philippines (CAMP).
He earned his bachelor's degree in agriculture from UPLB, his master's degree in agronomy from the University of Illinois, and a doctoral degree in plant breeding and genetics from Cornell University.