Congratulations Timor Leste!!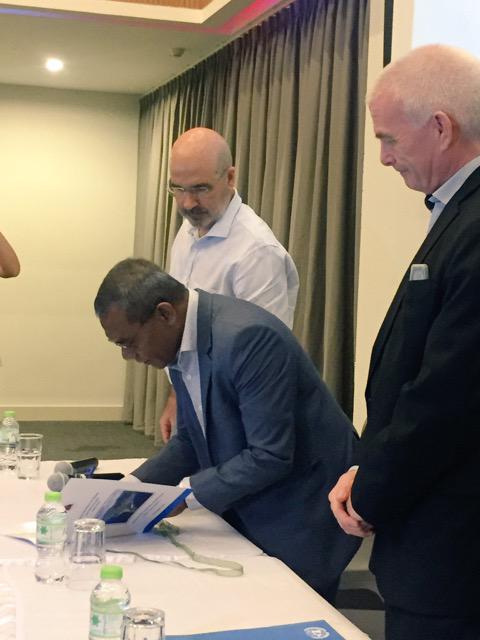 January 24th, launching Intended Nationally Determined Contribution with H.E. Minister of Trade, Industry and Environment. This is an important step for Timor Leste that demonstrates their overall commitment towards the climate change agenda, and it also potentially offers the country opportunities to benefit from international climate funding (including possibly future EU funding from the GCCA+). It is also very important for TL to fulfil its commitments as a Pacific Country as well as SIDS (Small Island Developing State), as a likeminded group on climate change.
Great to have Timor Leste in the Global Action against Climate Change.
Source: European Union External Action | 25 January 2017