Tropical Storm Pabuk made landfall on Friday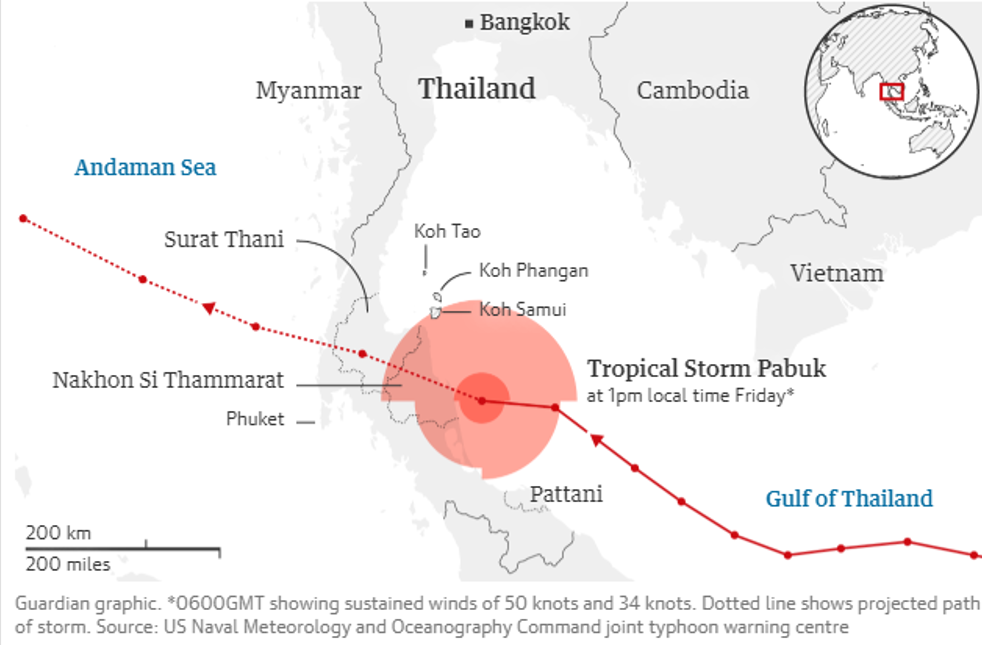 Koh Samui appeared to have been spared the brunt of the storm. By Friday evening, the rain there had stopped, said Joe Kieta, an American visitor. "So it seems like the worst is past us."
Kieta, the editor of California's Fresno Bee newspaper, said in an email that roads on the island had light debris, his hotel's beach area was closed and guests had been discouraged from going out.
Southern Thailand also has popular resort destinations on its west coast on the Andaman Sea, and they now await the storm.
The navy said Thailand's sole aircraft carrier, the HTMS Chakri Naruebet, was on standby at its base east of Bangkok, prepared to sail to help with relief efforts at a moment's notice.
There had been fears that the storm would be the worst to hit Thailand since 1989 when Typhoon Gay left more than 400 people dead. A tropical storm in 1962 killed more than 900 people in the south.
Source: The Guardian | 4 January 2019