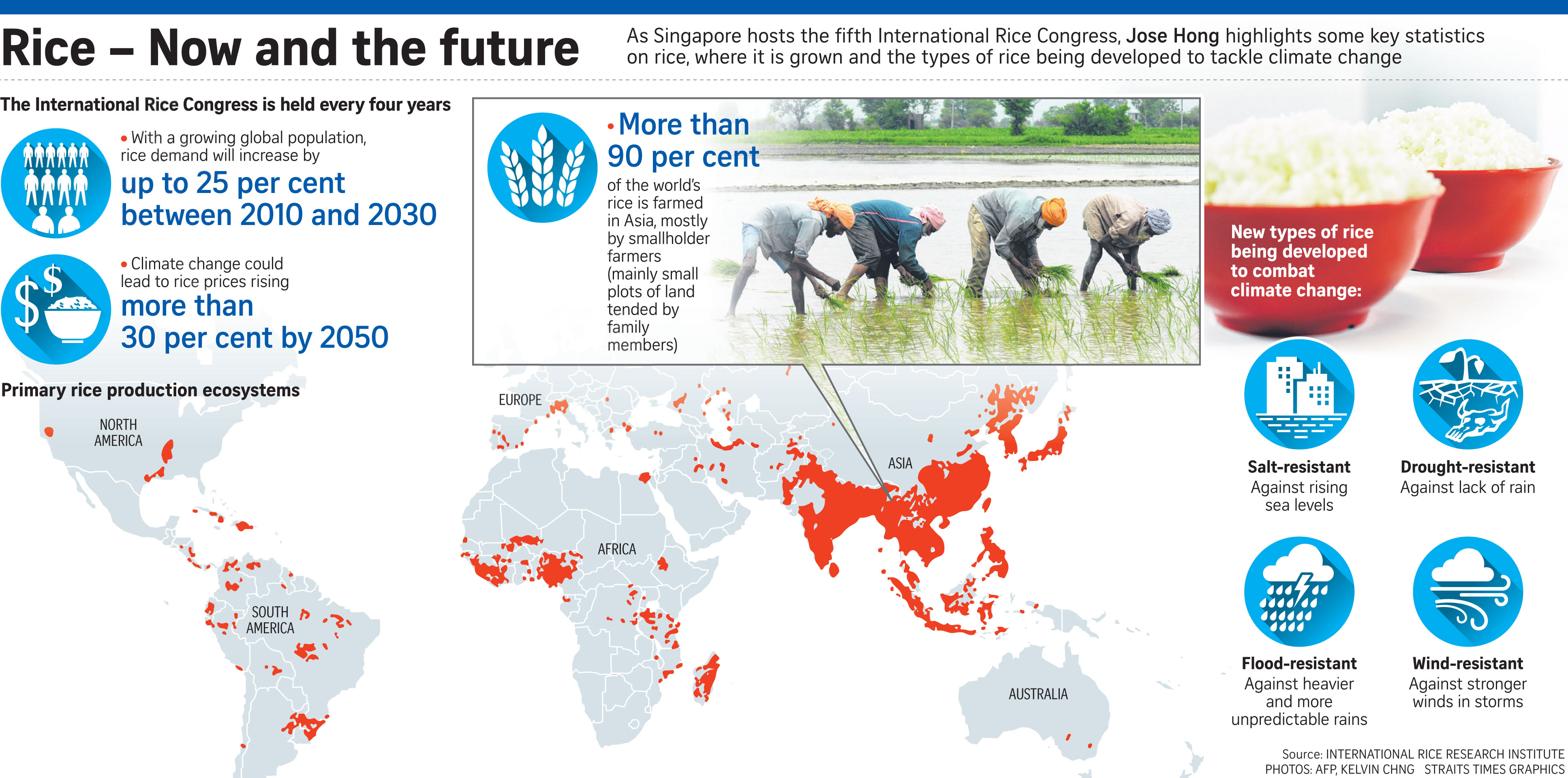 Corteva, for instance, has access to seven million farmers in South and Southeast Asia through its educational and outreach schemes, while Irri has expertise in rice genetics.
Mr Peter Ford, president ofCorteva Agriscience (Asia-Pacific), said: "Our shared goal for this partnership is to help rice farmers to become more productive and sustainable."
Irri director-general Matthew Morell said Singapore's importance to international trade made it a natural choice for this year's conference: "While agriculture plays a limited role in the economy of Singapore, the country is a significant logistics and shipping hub for rice trade. In addition, its robust financial market and reputation for regulatory rigor positions it as an ideal location for a rice futures market that can help ensure the availability and affordability of rice worldwide."
Ms Kundhavi Kadiresan, FAO assistant director-general and regional representative for Asia and the Pacific, said: "The world is changing rapidly, and the future world rice economy will look much different than it does today. Diets are changing towards fish, meat, fruits, and vegetables, although rice will remain the foundation of Asian diets, especially for the poor."
Mr Wong said everyone needs to come together to overcome the vast challenges facing rice's future.
"Agriculture can and must be part of the solution to tackling climate change. We must intensify our research, enterprise, and collaboration efforts to transform rice and agricultural production methods."
The congress, held at Marina Bay Sands, runs until tomorrow.
Source: The Straits Times | 16 October 2018