When the typhoon left, it damaged about 166,552 houses, displacing nearly 743,000 people and killing at least 34, the National Disaster Risk Reduction and Management Council (NDRRMC) reported.
Thousands returned to their communities only to see destroyed roads, bridges, schools, and livelihoods. The estimated cost of damage to infrastructure and agriculture, according to the government, reached more than P1.8 billion as of Saturday, December 19.
As Nona exited the Philippines, Tropical Depression Onyok entered the country on December 16.
The storms underscored the urgent need to raise the world's ambitions in the climate agreement, including financial support for developing countries, Mary Robinson, the UN Secretary General's special envoy for climate change, told Rappler in a Skype interview on December 16.
"The sense of the agreement is that the ambition must increase. There is no going back," Robinson said, stressing that countries must "move forward more rapidly than the agreement implies."
With the goal of keeping temperature rise to well below the disastrous tipping point of climate change – 2°C, and with the aspiration to achieve the 1.5°C warming cap – the deal signalled a shift in finance toward low-carbon, sustainable economies.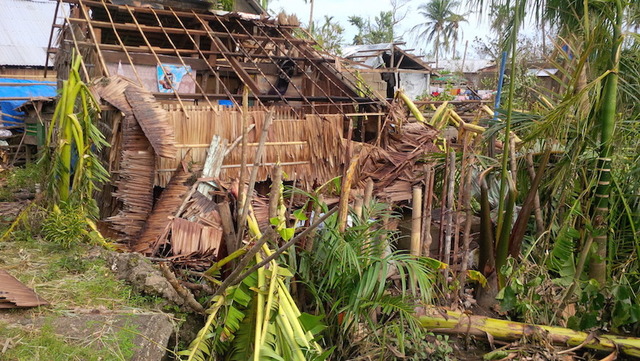 NO ROOF. Many families need shelter assistance after strong winds blow their roofs off. Photo from MaryJane SalomonClimate finance
The Paris agreement urged developed countries to "enhance the provision of urgent and adequate finance, technology, and capacity-building support" to reach COP21's ambition.
During the negotiations, the question on who should shoulder the costs of climate change and how much should be provided was a thorny issue. In the end, the agreement reiterated the goal of mobilizing USD $ 100 billion annually by 2020 for mitigation and adaptation – a promise that was made back in 2010 in Cancun, Mexico.
It also addressed, without creating new legal accountability for emitting countries, the ticklish issue of disaster loss and damage when mitigation and adaptation fail.
However, experts at the World Resources Institute (WRI) estimated that developing countries need between $140 to $300 billion annually by 2050 to adapt to climate change.
The global research organization suggested that adaptation funds need to be raised by 438% by 2050.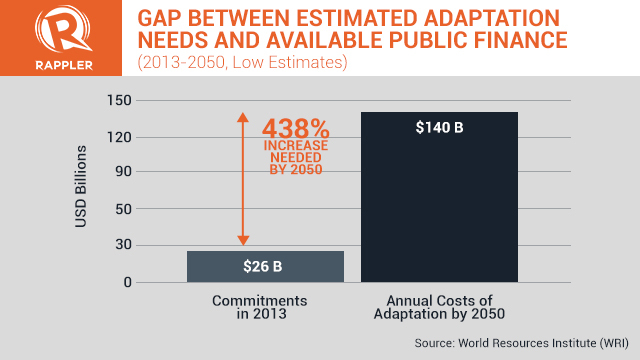 Desperation and adaptation
Robinson raised a critical concern of every developing country like the Philippines which has not significantly contributed to global warming but is among the most vulnerable to disasters.
"How are we going to get to the floor of a hundred billion? And what is that going to be given the cost of adaptation for countries like the Philippines?" the UN climate envoy asked.
In 2014 alone, the Philippines lost $3.3 billion, incurring a 0.48% in loss per unit gross domestic product (GDP).
The loss is unbearable for many frontline communities, whose priority is to address basic social needs.
After Typhoon Nona, the mayor of an affected town in Northern Samar desperately knocked at every door, calling for help to feed 6,000 families. He wanted to use what was left in his meager disaster funds to provide shelter assistance.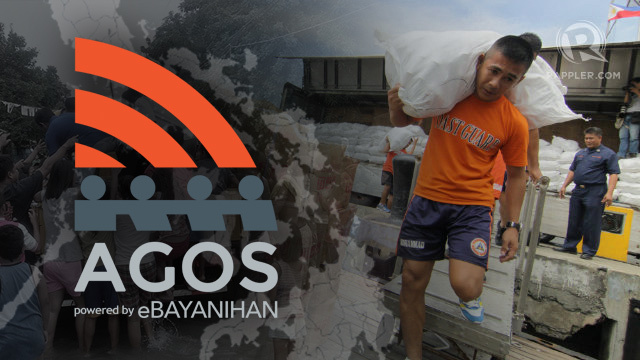 "'Victim' is an inadequate word to capture the loss and damage visited upon us. Each body count has a name and an age – is workmate or lover, neighbor or friend, son or daughter, father or mother," Emmanuel De Guzman, head of the Philippine delegation at COP21 earlier said.
The Philippines and other developing countries are calling for "climate justice," urging onmajor emitters like the US and China to own up to their historical responsibility of contributing the most to global warming.

'Grossly unfair'
Robinson gave assurances that she is behind vulnerable countries like the Philippines as "they cope with the huge costs of adaptation."
The climate envoy, a former United Nations High Commissioner for Human Rights, has advocated to put justice and equity at the center of climate action.
"I'm really aware that this is grossly unfair given who's responsible for the problem. It's good that you have voices – if you like, from a Northern country – who also echo the strong concerns that you have," she said.
Robinson also urged civil society organizations to monitor and report on the targets and commitments made by countries, and to hold them accountable for what they promised in Paris.
Source: Rappler | 20 December 2015