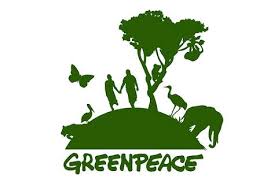 Logo photo courtesy of scrapetv.com
Greenpeace Philippines' Climate and Energy Campaigner Reuben Muni also challenged the Department of Environment and Natural Resources (DENR) to take the initiative further by putting on hold all other pending coal-fired power applications until the review is completed and a more rigorous permitting system is in place.
"Coal is the single greatest threat to the global climate. Given the economic, social, and environmental havoc that climate change has wrought in the Philippines, continuing to power our development with embracing coal is a dangerous policy," Muni said.
The short-term benefits of coal to some elite players in the Philippine economy pale in comparison to the billions that coal is costing the country in terms of public health, and climate change impacts, he said.
"Our current national policies on coal and climate change just aren't cutting it. The DENR's announcement to review permits on coal-fired power plant operations is in line with the Climate Change Commission's move for an energy and climate policy and permit review," he added.
Muni expressed hope that this would be the first step to reduce the country's dependence on coal and chart a path towards a future powered by clean renewable energy.
"The Philippines needs to address climate change by taking away roadblocks to renewable energy as a matter of urgency. Our government agencies need to ensure greater coordination and policy coherence in a concerted effort to quit coal, embrace renewables, promote energy efficiency, and increase resilience to climate change impacts," he said.
Source: Manila Bulletin | 10 August 2016