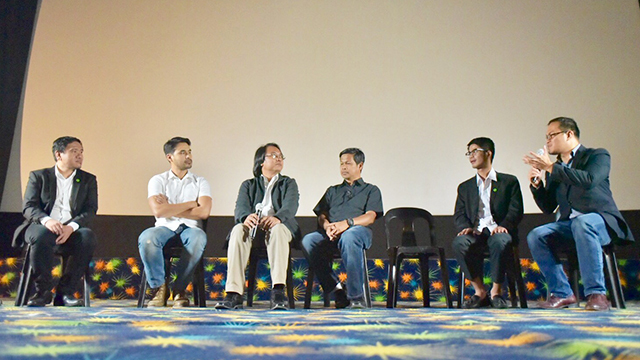 resize-20170829 7B8C677FFAAD486FA93378101FDA56CA
The honorees were hailed "for catalyzing a global community solution to the climate crisis by making urgent action a necessity across every level of society in the field of journalism," according to The Climate Reality Project president Kenneth Berlin and country manager Rodne Galicha.
"In this period of climate denial and the challenge to communicate climate science and solutions to the masses, we recognize journalists who have been devoting their time and efforts to spread reality and hope," the Climate Reality Project Philippines said.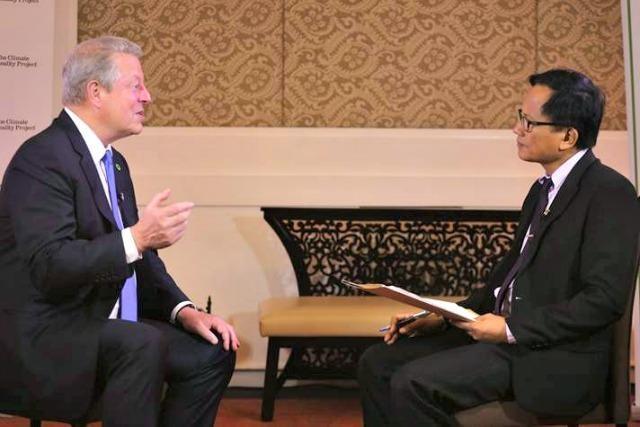 ONE-ON-ONE. Multi-awarded documentarist Howie Severino interviews The Climate Reality Project chairman Al Gore on the sidelines of Climate Reality Leadership Corps training in Manila in 2016. Photo by Danny Pata/GMA News
Howie Severino
Severino, a multi-awarded journalist, was cited for his 2016 i-Witness documentary "Climate Justice."
From Paris to Tacloban City, the documentarist followed the struggle of affected sectors for survival in the face of disasters.
In 2016, GMA News TV presented "Addressing the Climate Crisis," which was anchored by Severino. It featured his one-on-one interview with Gore.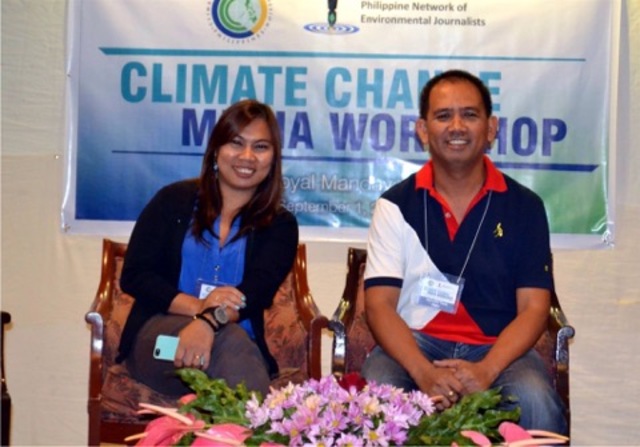 MENTOR. As founder of the Philippine Network of Environmental Journalists, Imelda Abano has mentored many environmental journalists. Photo courtesy of Imelda Abano
Imelda Visaya Abano
Abano has been covering climate change and other environmental issues in the Philippines and throughout Asia.
As founder of the Philippine Network of Environmental Journalists, Abano has mentored many environmental journalists.
She was also a former United Nations Framework Convention on Climate Change (UNFCCC) Media Fellow who covered a series of climate negotiations.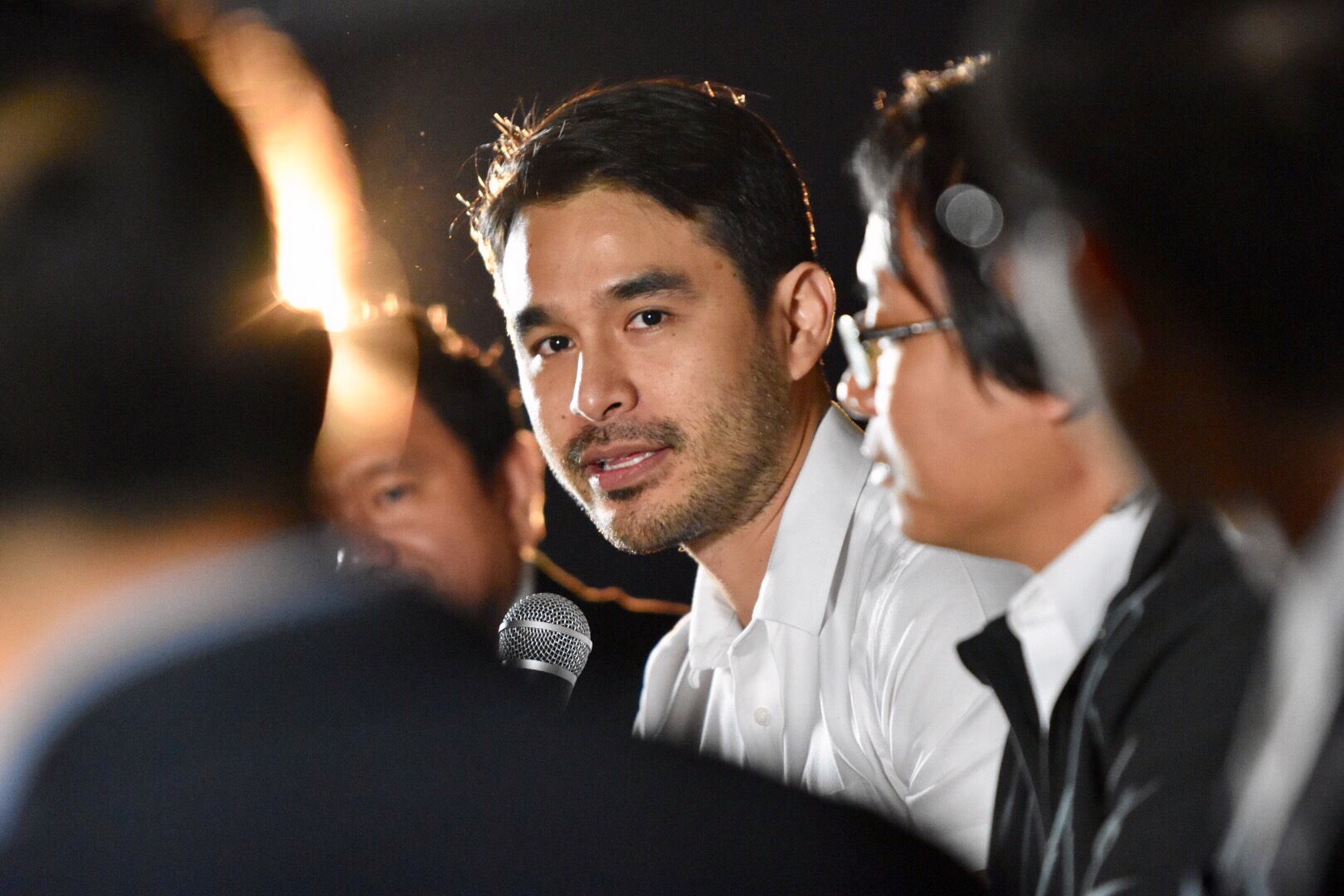 WARMER. Award-winning broadcast journalist Atom Araullo's documentary 'Warmer' wins the Bronze World Medal at the 2017 New York Festivals Television and Film Awards. Photo by Leanne Jazul/Rappler
Atom Araullo
Araullo was a climate champion for The Climate Reality Project's Road to Paris campaign in 2015 and was involved in the #LetsTalkCleanerEnergy launch.
His documentary "Warmer," which was produced after his riveting coverage of Super Typhoon Yolanda (Haiyan), won the Bronze World Medal at the 2017 New York Festivals Television and Film Awards.
It was also a recipient of the United Nations Department of Public Information Special Award.
At ABS-CBN, Araullo anchors the program Red Alert, which promotes awareness on disaster risk reduction and emergency response.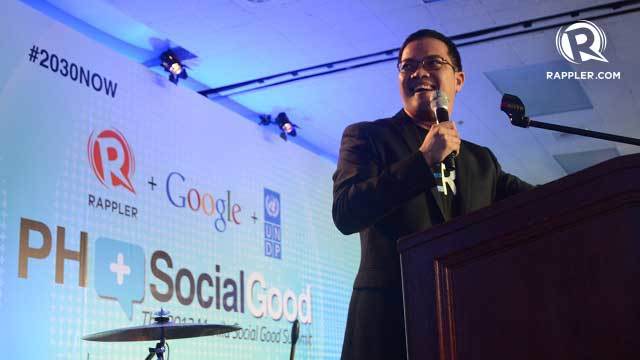 AGOS. In 2013, MovePH's Voltaire Tupaz introduces Project Agos, a disaster and climate change platform. Photo by Mark Demayo/Rappler
Voltaire Tupaz
Tupaz, who covers disasters, climate change, and humanitarian issues, was one of the prime movers behind two award-winning online campaigns that were launched before and after the Paris climate conference.
The first one, Not on Our Watch or #NowPH, gathered nearly 3.6 million voices of support for the landmark climate deal which was presented to the Paris government and ministers of vulnerable countries at the kick-off of the 21st Conference of Parties of the UN Convention Framework on Climate Change (COP21) in France.
The other campaign was #ClimateActionPH, which was launched to help Filipinos understand the urgent need to fulfill the terms of the Paris climate agreement. Both climate action initiatives won gold at the 52nd Anvil Awards.
As a pioneer of MovePH, Rappler's civic engagement arm, Tupaz was one of the initiators of Agos, powered by eBayanihan, an online disaster risk reduction and climate change adaptation platform which was launched in 2013.
Source: Rappler | 1 September 2017