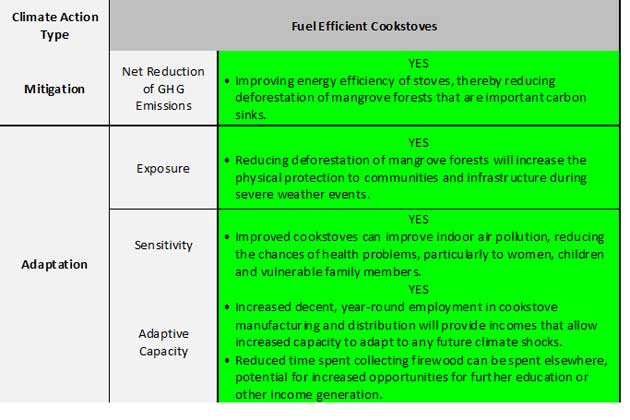 Potential outcomes of fuel efficient cookstoves for climate change.
In a series of workshops and site visits around the Delta, GGGI facilitated discussions as to why distribution and usage of fuel-efficient cookstoves remain low. Cookstove manufacturers discussed barriers to their production, including costs and difficulties with attaining and transporting raw materials, a lack of access to start-up finances, labor-intensive manufacturing process, and a lack of marketing and promotion of product. Numerous problems were consistently mentioned by buyers, including inconvenient design, unfamiliarity with product benefits, remote communities lack access to distributors, and that fuel-efficient cookstove is often more expensive than the original cookstove design.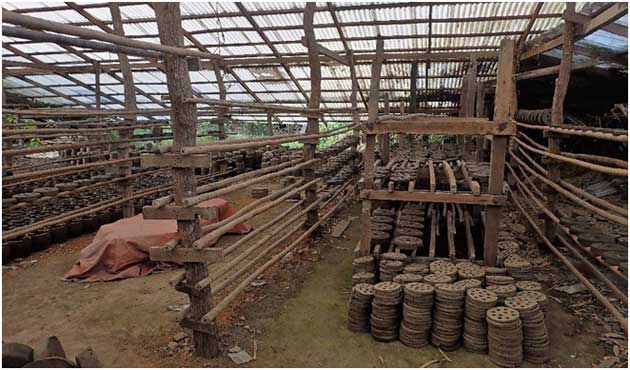 The time required for drying cookstoves during manufacture is problematic, especially during monsoon season. Taken at a cookstove manufacturer in Kalarkon, near Pathein.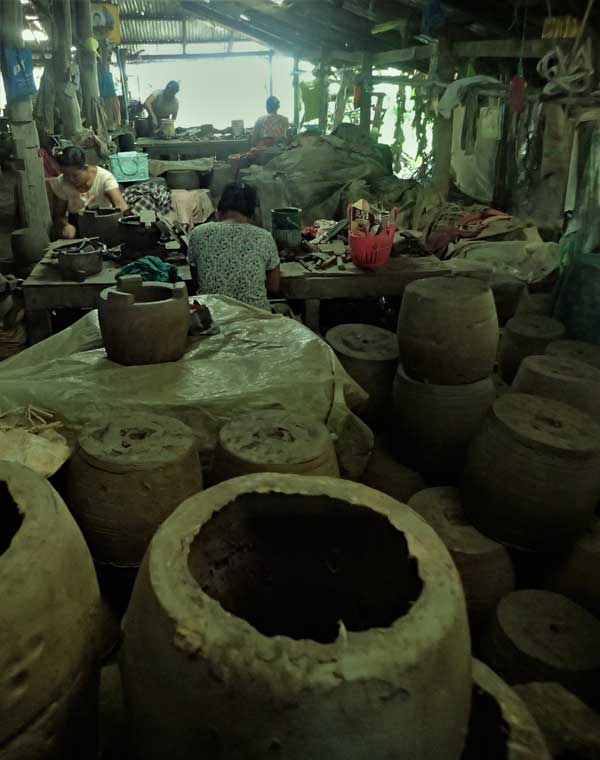 Figure 2 Cookstove manufacturing is time and people intensive, taking up to 15 days to produce the final product. Taken at a cookstove manufacturer in Kalarkon, near Pathein.
GGGI presented initial ideas for providing novel investment solutions to increase distribution and usage of fuel-efficient cookstoves across the Delta. These have included linking the proven carbon savings of the fuel-efficient cookstove to distributed ledger or 'blockchain' technology to access carbon credits from the international carbon market. This technology could connect the carbon emission savings of the cookstove to the Carbon Offsetting and Reduction Scheme for International Aviation, or CORSIA, to a domestic custodian bank, and various partners for manufacturing, certification, distribution, and implementation. These credits can then be used to increase job opportunities, provide funding for increased distribution and subsidize the product price.
GGGIs Analyst Diana Quezada presents on financing solutions for improved cookstoves. With Principle Investment Officer Tero Raassina and Myanmar's Programme Officer Thiha Aung.
The potential economic, social and environmental benefits of this investment solution are important for the Delta, with high rural population density and reportedly the highest rates of mangrove deforestation in Asia. The potential outcomes of this solution are aligned with Myanmar's policies and strategies for climate change mitigation, adaptation, reforestation, and sustainable development. It has potential for notable benefits for women by creating many decent, year-round employment opportunities during manufacture, by reducing the time being spent on firewood collection, and reducing respiratory ailments due to smoke inhalation. This benefit of time savings may also allow increased opportunities for girls to engage in educational activities and for women to focus on developing additional income streams.
Source: InterPress Service News Agency | 4 January 2019