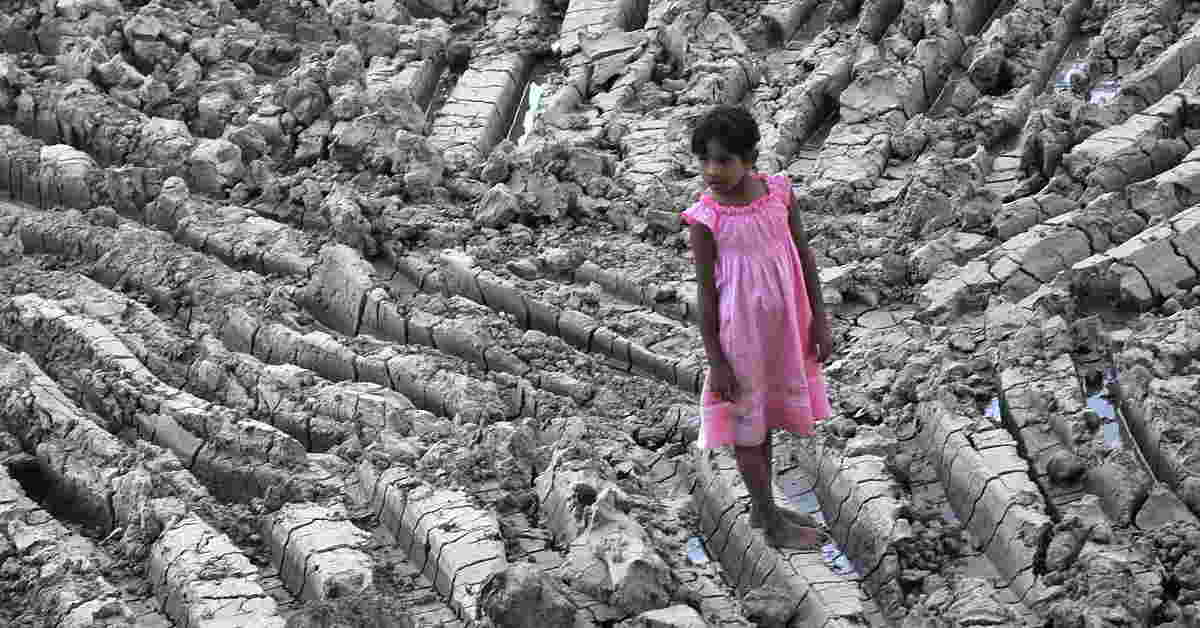 This file photo shows a girl standing in a dry lake in the Dala township, on the outskirts of Yangon. (AFP Photo)
According to the Global Climate Risk Index 2020, Myanmar has had the highest weather-related losses in the past two decades, alongside Puerto Rico and Haiti. It is said that Myanmar is also one of the most vulnerable countries at risk of the climate crisis. The consequences of climate change can be seen around the world, with natural disasters and rising sea levels headlining global news. In Myanmar, severe flooding in recent years and 2008's disastrous Nargis cyclonic storm have affected the lives of millions of locals and caused over 100,000 deaths. The deadly tropical cyclone was deemed as the worst natural disaster recorded in Myanmar's history.
The dry zone of Myanmar lies in the central portion of the country, home to nearly a third of Myanmar's total population. According to media reports, temperatures there are projected to rise by up to three degrees Celsius (3° C) after 2040. In the Irrawaddy delta, in the south – the mid-level projection for sea-level rise is up to 40 centimeters (cm) by 2050.
Shashank Mishra from Myanmar Climate Change Alliance, which is a body that straddles the United Nations (UN), the government, and civil society – told the media that "the total monsoon period has already decreased from 144 days per year in 1998 to 125 days." He also added that the number of extremely hot days is projected to increase from one day a month to between four and 17 by 2041. This will cause serious health problems to the locals, damage ecosystems, crops, and infrastructure.
Read more.