As the world grapples with the outbreak of the COVID-19 pandemic, and starts dealing with its longerterm impacts, governments and societies take a moment to reflect on what we can learn from this crisis and use these lessons to build a better future.
We would underline three key lessons.
With more than half of the global population locked down, the first lesson learned is the deep interdependency between our countries and regions as well as the high exposure that we all have to unanticipated external shocks. With the virus spreading from continent to continent, it has been those governments that have accepted responsibility for the well-being of their citizens and come out with a clear plan that have weathered the crisis best.
The second lesson is that multilateralism and solidarity work, globally and regionally. Within the European Union, between EU and Indonesia and ASEAN, within ASEAN, countries have joined forces to activate and improve coordination and information sharing mechanisms. We have collectively mobilised assistance to the most affected and the particularly vulnerable, effectively saving lives and livelihoods.
The third lesson has been the necessity and benefits to accept scientific evidence, and respond to it swiftly.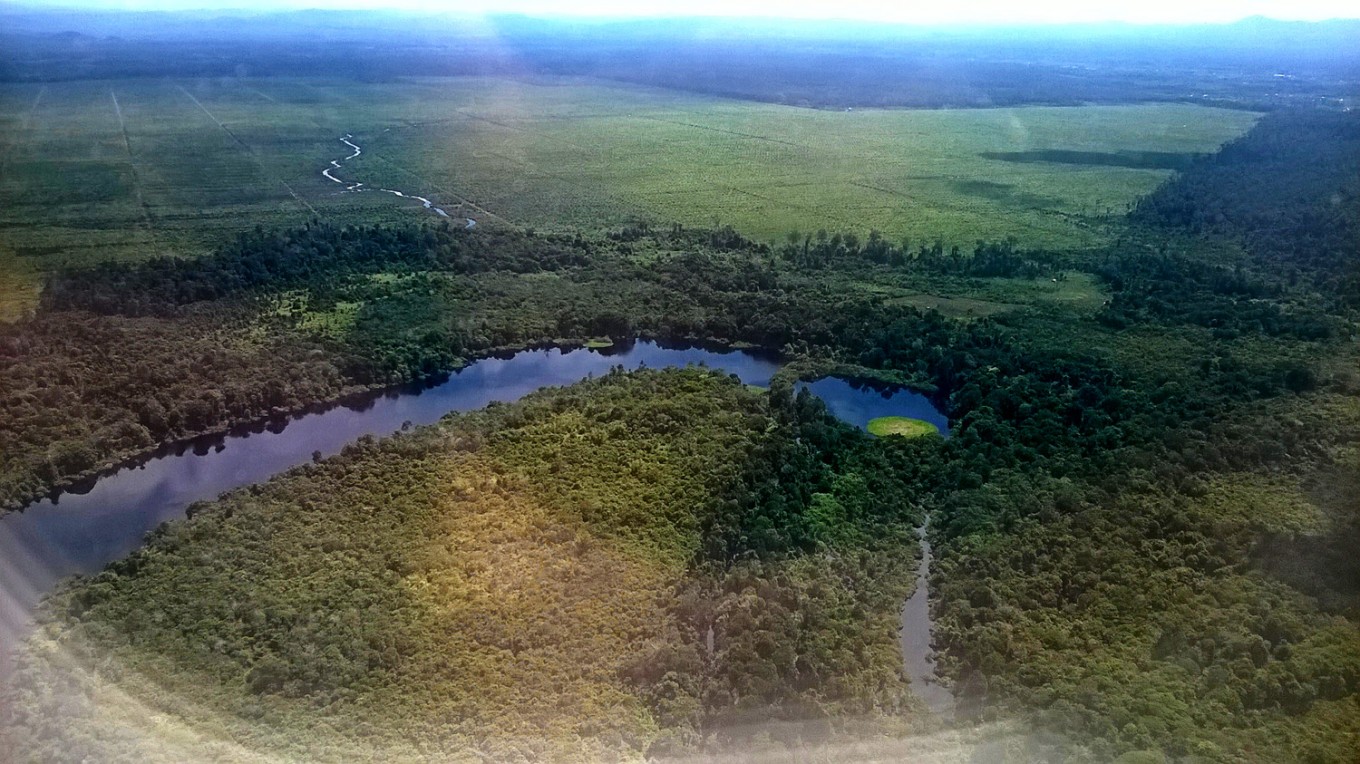 And this is where we draw a parallel to climate change: COVID-19 in 2020 is an exceptionally largescale human tragedy, and similar outbreaks can be expected in the future. But 30 years of scientific consensus tell us that this is just a mere warning compared to the existential risks we all face with global warming in the years to come.
If the international community fails to bring the increasing greenhouse gas emissions in check, parts of our planet will become uninhabitable in the near future because of climate change.
Similarly, the growing number of violent weather phenomena will continue to destroy crops, homes and infrastructures, trigger massive wildfires and induce mass migration. These are ingredients for a very unsettled world. With its high coast-to-land ratio, Indonesia stands among the most exposed.
Global warming is even harder to tackle than the COVID-19 pandemic. There will be no vaccine against climate change and its devastating impacts. Flattening the emissions curve will only be possible if we take bold and courageous climate action, today, together. The good news is: not only we can do it, but we can — actually — use the economic rebound from COVID-19 to accelerate the transition to a safer, more resilient future.
This is the potential we see in Indonesia's "reboot and transformation" plan. The choices we make today will define many tomorrows. Over the next two years, governments around the world will seek to spend around Rp 150 quadrillion (US$10 trillion) borrowed from future generations.
The massive investment needed to revive our economies must relieve the burden on their shoulders, not make it heavier. We need to get it right from the get-go. This is why the recovery plans should be designed as a once-in-a-generation opportunity to "build back better" and invest in an economy of the 21st century, and not in the obsolete carbon-intensive, resource-intensive, nature-destroying economy of the past century.
Just like President Joko "Jokowi" Widodo mentioned in his speech on Aug. 14, all policies must become environmentally friendly. The protection of the environment needs to be the basis, the fuel and the compass for economic growth.
Together the EU leaders have reconfirmed their commitment to a green, digital and resilient recovery, embedded in a proposal for the "EU's recovery plan". Through this plan (called Next Generation EU) and an overhauled EU budget, every euro of investment will be made available to get Europe back on its feet, while accelerating the twin green and digital transitions and building a fairer and more resilient society, leaving no one behind.
At least 25 percent of the EU budget for the next seven years will be spent on climate-friendly investments. Some focus areas (where strong action can lead to big impacts) include the built environment (renovation), mobility (electrification), and energy (renewables and clean hydrogen).
The EU will stick to its goal to be climate neutral by 2050 — and we are encouraged that Indonesia is planning the same. Global solidarity, open and fair trade, rulesbased order, and multilateralism are crucial to avoid lapsing back into a fossil fuel and resource intensive recovery, which would put people and the planet irreversibly in peril.
We stand ready to work with Indonesia and its citizens to put in place and implement clear and robust low carbon policies and green recovery strategies. This will give our societies a sense of direction and purpose, and guide investors, businesses, workers and consumers towards sustainability.
The EU is engaging with Indonesia and ASEAN on ways to direct investment to environmentally sustainable economic activities. We can further strengthen our partnership on these foundations: to share expertise, to finance projects, to explain regulations and principles for sustainable finance.
Working hard to find new ways to win this collective challenge and allow our children to enjoy a decent human life on a peaceful planet is not an idealistic or a naive pursuit. It is about staying true to our values and commitments, listening to science, strengthening our economies, and building a better, safer future. There simply is no other pragmatic alternative to green recovery: the business as usual model is much more costly.