Indonesia's coffee farmers are benefiting from climate field schools that provide knowledge and tools to build resilience and protect farming livelihoods.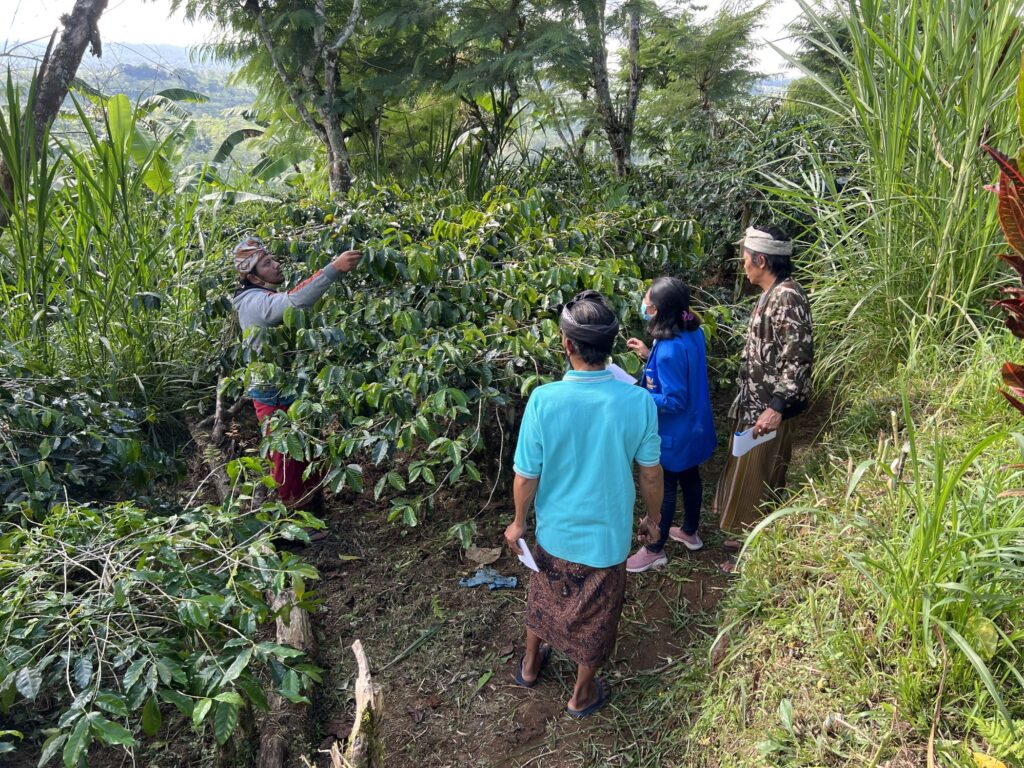 A previous climate field school in Kintamani, Bali. Photo: su-re.co
In Indonesia, home to some of the most renowned coffee beans in the world, hundreds of farmers' subsistence livelihoods are dependent on coffee production. Approximately 120 000 households in Bali and 300 000 households in East Nusa Tenggara (ENT) cultivate coffee. While coffee production is on the rise, climate change remains a significant threat. Coffea arabica, popularly known as Arabica coffee, flourishes only under specific conditions and altitudes to produce its highly sought-after flavour profile. Rising temperatures, changes in precipitation patterns, and periods of prolonged drought and strong winds are posing a threat to the Arabica crops.
With the livelihoods of thousands of coffee farmers dependent on the success of their coffee production, it is important that the farmers understand the impacts of a changing climate and acquire the knowledge and tools necessary to build their resilience and enhance adaptive capacity.
Ecosystem-based Adaptation (EbA) can help support farmers, putting people at the core of efforts to enhance their resilience to climate change. The EbA approach makes active use of biodiversity and ecosystem services and can contribute to overall adaptation strategies. The EbA becomes more successful if the approach is integrated into other climate adaptive practices such as climate field schools, climate-smart approaches, and agroforestry.
Climate Field Schools
In Indonesia, Climate Field Schools were first pioneered by the Indonesian Agency for Meteorological, Climatological and Geophysics (Badan Meteorologi, Klimatologi, dan Geofisika, BMKG) along with the Department of Agriculture (Dinas Pertanian). Different from the conventional schools, the climate field schools assist local coffee farmers in developing specialized skills and techniques to improve their adaptive capacity as well as elevate and disseminate traditional and local climate knowledge through a series of meetings or trainings with farmers in their communities and on their farms throughout the various stages of coffee production. The farms are the laboratories through which novel approaches are being tested. These are also avenues for farmers to reflect on the developments in their farms and share new or emerging insights with other farmers. If the climate field schools are successful, it can provide a future template for how EbA principles and climate-smart technologies can be included in future climate field schools in order to build the resilience of other crops or commodities in Indonesia. Successful climate field schools can also serve as a model for applying EbA principles to other crops.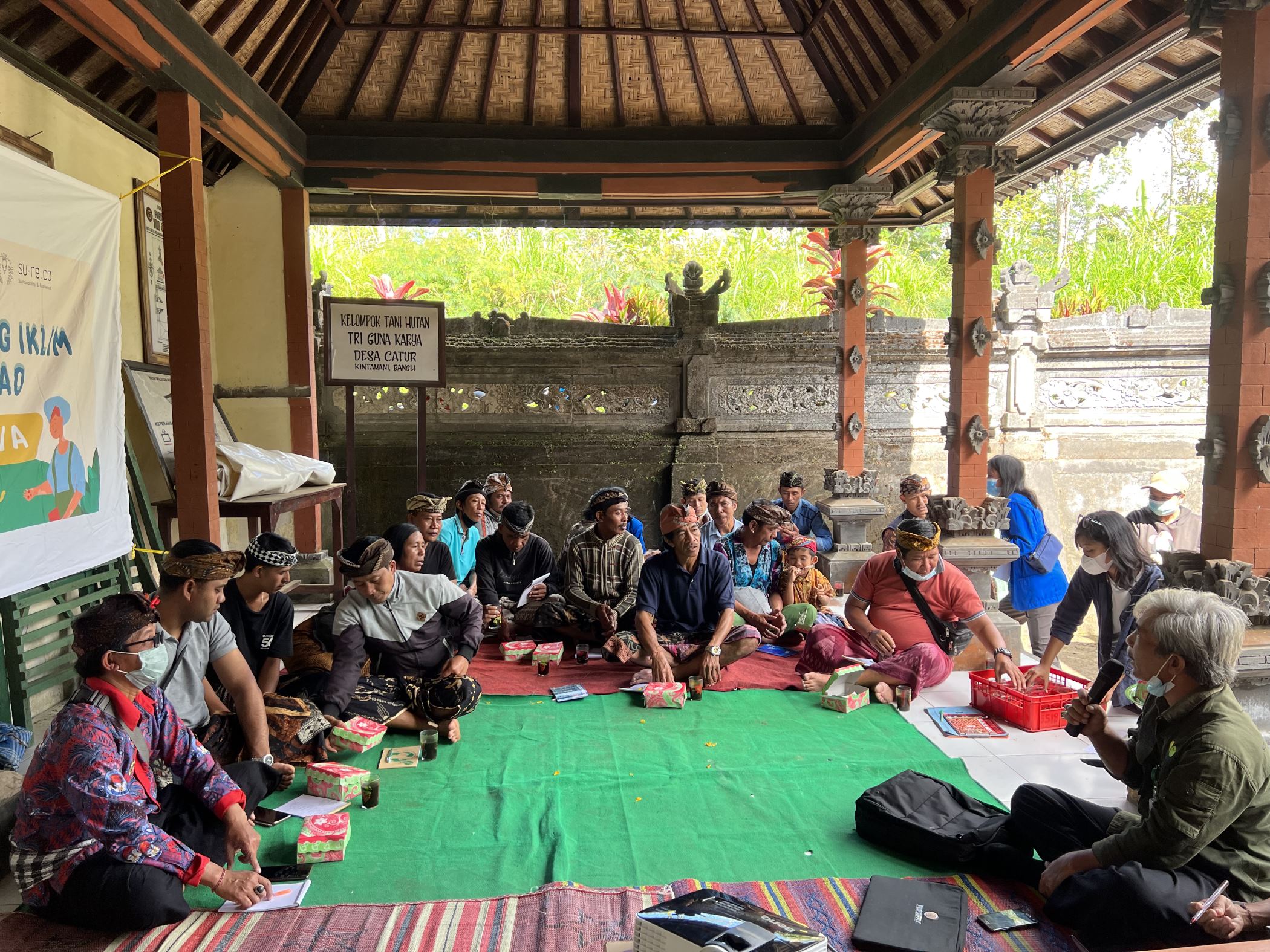 A previous climate field school in Kintamani, Bali. Photo: su-re.co
How Climate Field Schools are helping coffee farmers
Farmers will benefit from the improved Climate Field Schools because they will incorporate climate information, integrate EbA principles, implement coffee agroforestry, and demonstrate the value of biogas as a climate-smart technology to help farmers recycle farm wastes.
Agroforestry practices in coffee production can enhance and conserve biodiversity, improve ecosystem management, and ultimately help adapt coffee production to climate risks in the long-term. The management of shade trees such as jackfruit, durian, mangosteen, rambutan, mango, guava, clove, nutmeg, and teak in the farming of coffee proves to provide critical ecosystem benefits, which in turn enhance adaptive capacities of coffee crops. Shade trees will reduce the impacts of strong winds, reduce evapotranspiration effects of droughts and high temperatures, regulate water retention and nutrient cycling as well as provide additional crops for farmers to harvest.