Young people recount how they protested, in the face of poverty, conflict and toxic air pollution, for action on climate change.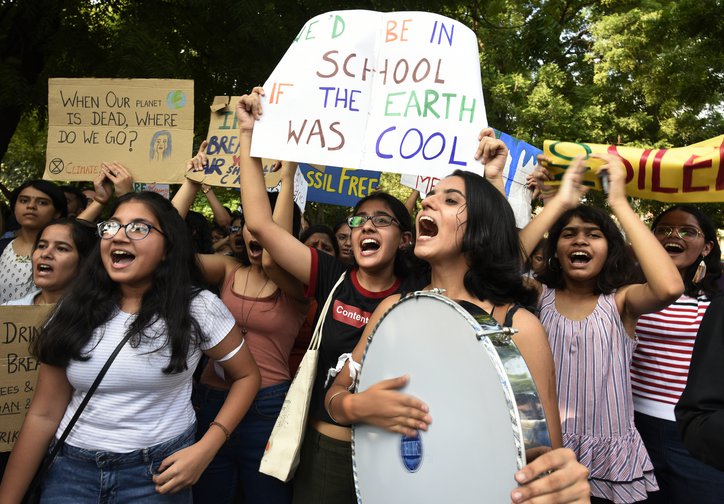 Young people protesting in New Delhi, India as part of the global climate strike, 2019. | PA Images
Last month, young people around the world poured onto the streets in frustration at politicians dragging their feet on climate change. Protests took place in every continent, and organizers estimated that four million turned out in thousands of cities and towns worldwide.
This is a snapshot of what happened during the global climate strike on 20 September in over 10 cities across the globe – from Khartoum to Bangkok, Novosibirsk to São Paulo. Many of the accounts come from young climate activists and while the experiences they share – some of conflict and poverty – vary, they are united by their resolve to tackle the crisis.
Read more here: https://www.opendemocracy.net/en/stories-from-the-global-climate-strike-in-sudan-nigeria-thailand-india-russia/