'Part of the solution'
Dickson described the realization as her "Matrix" moment: "I took that red pill and then I couldn't turn back," she said.
So, at 26, she decided to quit her job and do something about it.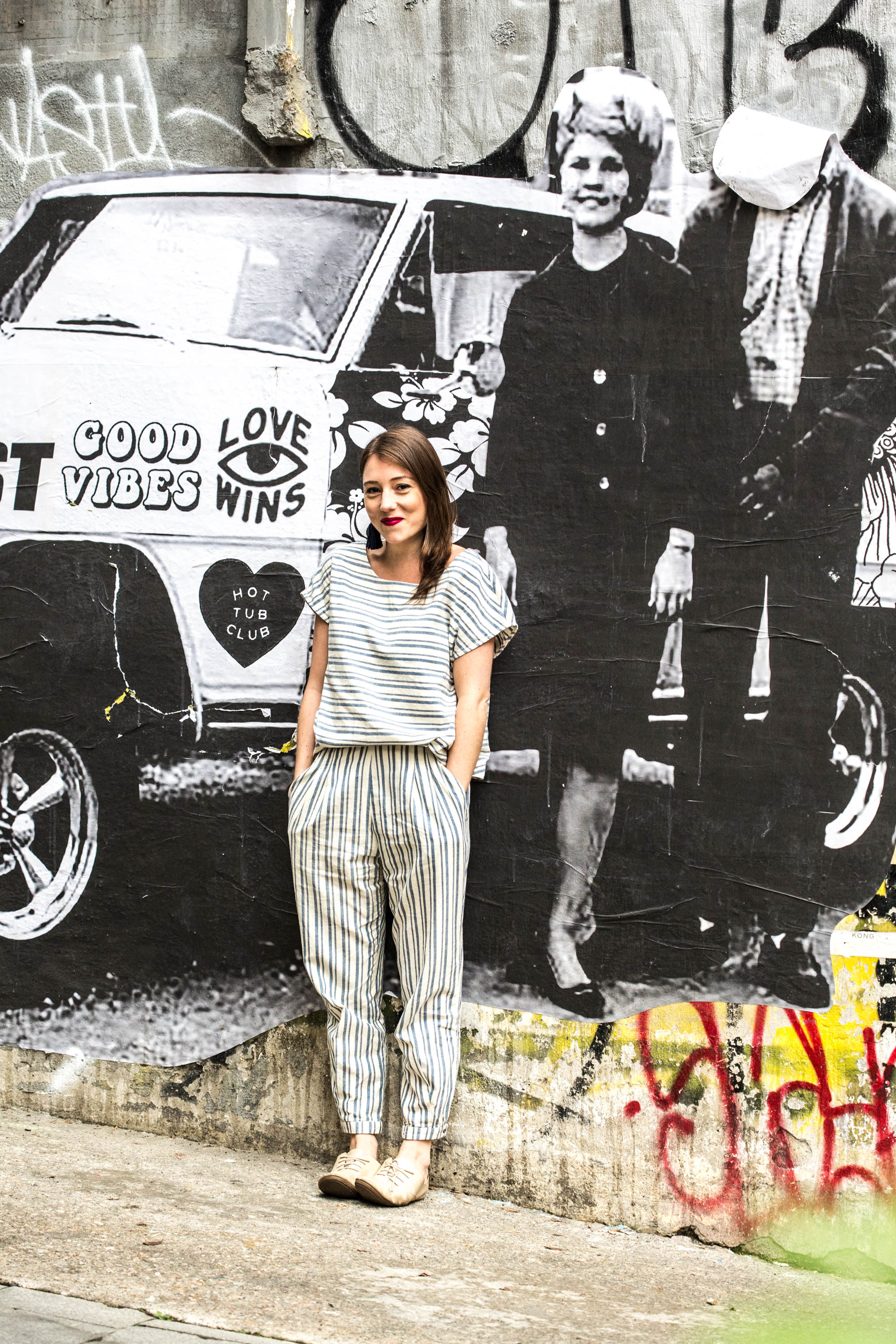 "I wanted to do something to be part of the solution instead of being part of the problem, which is where I felt I was," said Dickson.
Initially, that led her to get involved with local sustainability groups in Singapore. But Dickson quickly found that they could be intimidating for newcomers and there needed to be a way to encourage people and businesses to start their educational journeys without feeling judged.
So, six weeks later, she launched her first event, bringing together 40 companies and 600 attendees through a series of talks, to help people and businesses on the journey to being more sustainable.
Educating others
For Dickson, building that support network has become increasingly important as more and more people suffer from what she described as the new "21st-century syndrome:
Eco-anxiety" — a sense of defeat in the face of what seems to be an increasingly bleak global environmental outlook.
"You can see that people are actually anxious," said Dickson. "They're really passionate, but they feel so lost and they don't know what to do about it and just see all the problems."
HOW CAN YOU MAKE A DIFFERENCE?
At work
See if your work has a sustainability group. If not, create one.
Look for allies who will support you and promote the cause.
Encourage management to implement new policies to reduce waste, such as a ban on single-use cups or a carbon tax.
At home
Donate excess food to a food rescue center.
Use reusable bags and containers when food shopping.
Harness the sharing economy and rent or borrow items instead of buying.
Last month, the UN Intergovernmental Panel on Climate Change released a report suggesting we have just 12 years left to limit the impact of climate change on the planet. The issue is seen as particularly pronounced in Asia, where rapid population growth is putting an increasing strain on resources.
Dickson said such reports are vital but can be disheartening, and she wants to ensure her events also highlight the people and businesses creating solutions.
"For us, we try to see the solutions and the positives," said Dickson. "I always try to focus on the wins because it can get very dark very quickly."
Working for the long run
Fast forward nearly four years and Dickson, her co-founder Paula Miquelis, and their small team of four staff have rolled out that original concept to a string of educational, environmental events across Hong Kong and Singapore.
Those events culminate each year in Green Is The New Black, a "conscious festival" which last week attracted more than 50 speakers, 70 companies and non-governmental organizations and over 3,800 guests.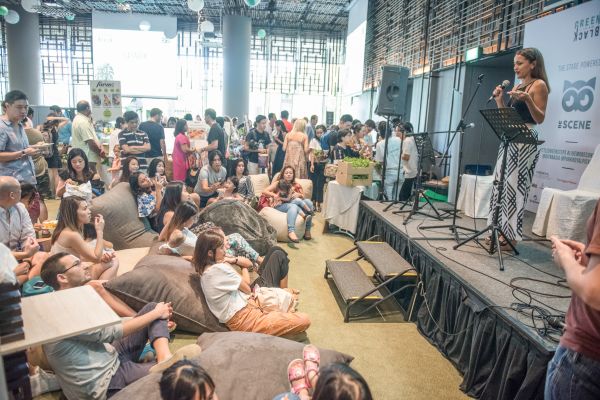 An audience listens to one of a series of talks at Green Is The New Black's annual festival in Singapore in October 2017.
Among the speakers at that event was 17-year-old Indonesian student Melati Wijsen, who has made it her mission to fight plastic bag pollution at home on the island of Bali. Her talk at the festival prompted one attendee, a designer at a prominent global fashion agency, to quit her job the following day to help her family business in the U.K. become more sustainable.
While the goal of the events is not necessarily for attendees to go all in, Miquelis said, it's about educating people so that they can take steps — big or small — to start making a difference.
For Dickson, however, she said she has no regrets about her decision to call it a day on what she thought was her dream job and pursue a more rewarding path.
"Events are intense and our team is really small, so of course there'll be moments when I'm like 'why am I doing this?'" said Dickson. "But then I see the impact and I just think: No, this is really important and I could never go back to what I was doing."
Source: CNBC | 7 November 2018