The Environment Ministry is pushing for more education to make Cambodians aware of climate change.
In a report launched on Monday, it said the phenomenon is impacting people's health, water resources as well as the agriculture and fisheries sectors.
In the report, Ministry of Environment Director-General Chuop Paris said one of the major causes of climate change is the release of greenhouse gases through burning.
"When we burn plastic waste, it emits CO2 (carbon dioxide), which warms the planet. We must work together to prevent global warming by minimising carbon emissions by using renewable energy instead," he said.
"We must also be actively involved in replanting more trees, as they can absorb carbon dioxide and generate more oxygen to sustain life on Earth," Paris added.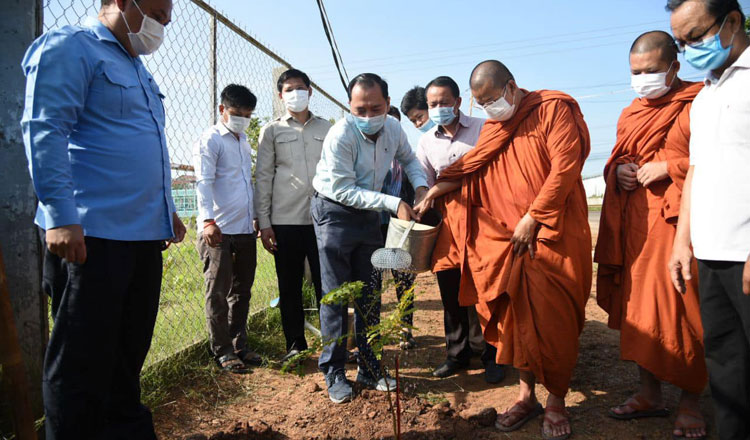 Ministry spokesman Neth Pheaktra told Khmer Times yesterday that the first step in the awareness drive was to strengthen knowledge about climate change among ministry officials to enable them to educate the public.
He noted that climate change is affecting people all around the world, not only Cambodians.
Pheaktra said ministry staff are sent abroad yearly to study policies related to fighting global warming for Cambodia to apply.
"I strongly believe that, providing education about climate change to provincial officials is also necessary so that they can pass the information on for the public to become more aware about climate change," he said.
He said climate change awareness campaigns are also being held through activities such as tree planting.
In a previous report, the ministry noted that about 79% of Cambodians have been affected by climate change, which has resulted in declining fish and agricultural produce.
It also said research shows that 76% of Cambodians are aware that climate change is happening and blame the loss of forests as the main cause for this.
The ministry said 52% believe the phenomena is caused by nature.
According to a ministry survey, four out of five people interviewed said that resource and climate change in Cambodia were affecting their ability to earn a living.
However the ministry noted that many Cambodians have heard the term "climate change" but do not understand what it means.
It said only about 33% of the population understood the meaning of the word "climate change".