Cambodia has a unique opportunity to reshape environmental sustainability while human development impacts are lessened due to the effects of the COVID-19 pandemic.
The United Nations Development Programme (UNDP) Cambodia's resident representative, Nick Beresford said yesterday Cambodia could be an example of how human development can go hand in hand with environmental sustainability. This was revealed in the latest UNDP 2020 Human Development Report (HDR).
Beresford said: "With new technologies, promoting investment in the green economy, including the expansion of environment-related infrastructures such as renewable energy, green transportation, climate-smart agriculture and community forest expansion, all these offer an opportunity for Cambodia to achieve higher levels of human development with inclusive and sustainable economic growth."
He said the report also "stresses that we are at a critical tipping point where countries must redesign their pathways to progress in order to ease the dangerous pressures humans put on the planet."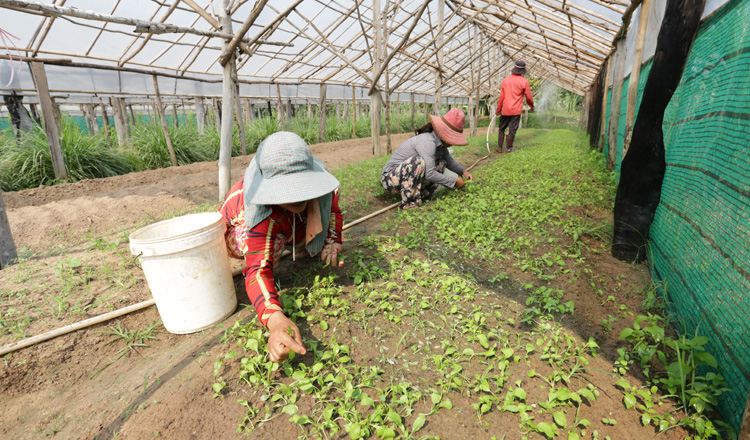 Farmers growing lettuce in a greenhouse in Cambodia for a green economy, including the expansion of climate-smart agriculture. (Photo by: Khmer Times)
The UNDP also said while the devastating effects of COVID-19 had taken the world's attention, other layered crises, from climate change to rising inequalities, continue to take their toll.
It continued by saying that the challenges of planetary and societal imbalance are intertwined. They interact in a vicious circle, each making the other worse.
"Though humanity has achieved incredible progress, we have taken the Earth for granted, destabilising the very systems upon which we rely for survival. COVID-19, which almost certainly sprang to humans from animals, offers a glimpse of our future, in which the strain on our planet mirrors the strain facing societies," it said.
"It took COVID-19 very little time to expose and exploit overlapping inequalities, as well as weaknesses in social, economic, and political systems, and threaten reversals in human development," said the UNDP.
It said the latest Human Development Report includes a new experimental index on human progress that takes into account countries' carbon dioxide emissions and material footprints in addition to measurements of health, education and standard of living.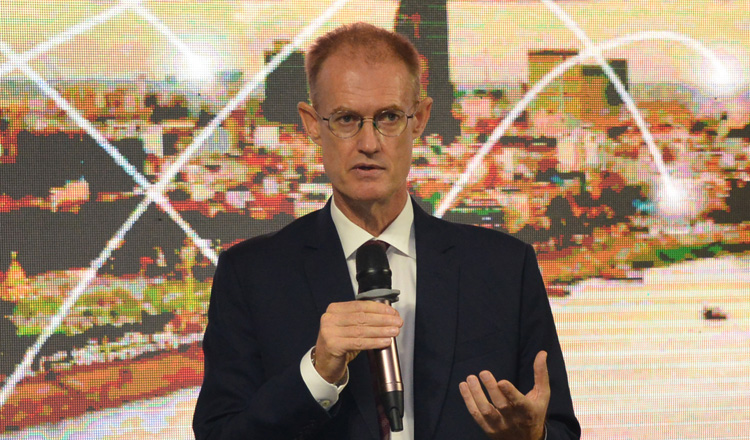 United Nations Development Programme (UNDP) Cambodia's resident representative, Nick Beresford. KT/Pann Rachana
The Human Development Index (HDI) of Cambodia moved up a little in 2019 but is still below the average. Cambodia's HDI value increased from 0.368 to 0.594, an increase of 61.4 percent.
However, this figure is still below the average of 0.631 for countries in the medium human development group and below the average of 0.747 for countries in East Asia and the Pacific.
UNDP is a strong advocate for sustainable development and plays an important role as an integrator of the Sustainable Development Goals.
In Cambodia, UNDP has supported the alignment and adoption of the Cambodian Sustainable Development Goals and promoted human development under the principle of leaving no one behind, while also supporting awareness on the use of renewable energy options, tackling plastic waste and transitioning towards a circular economy, among many other projects.