All stakeholders who attended the Cambodia Climate Change Summit (CCCS) 2021 yesterday pledged their commitment to cut their carbon emissions to reach zero carbon recovery and successfully beat back climate change to avert future threats.
International stakeholders such as the US, Australian, and British Embassies in Cambodia have come strongly in support of the commitment and will cooperate to achieve carbon neutrality or "net-zero" emissions with the next few decades.
At the summit, Environment Minister Say Samal said Cambodia's ambition is the race for zero-carbon recovery to prevent future threats and strengthen the capacity of youths on climate change besides needing more finances with a new set of policies to push the agenda.
"Cambodia is strongly committed to climate change and in the next five to 10 years that British Ambassador to Cambodia, Tina Redshaw will see a new Cambodia that is a role model for the environment as the Ministry has a new policy no strengthen the livelihood of people in protected areas, built schools, hospitals, and roads so that they don't depend only on nature," he added.
In the last 20 years, he said the Kingdom had no chance to think of the environment but now it has and that is why the nation is participating to bring about global climate change.
In thanking everyone for making the summit a reality, Samal said CCCS21 (a ministry event) provides a good platform to facilitate public, private sectors, and relevant stakeholders to meet and discuss how to combat climate change globally and locally here in Cambodia.
In November, Cambodia will join UN Climate Change Conference (COP26) in the United Kingdom to discuss yesterday's outcome.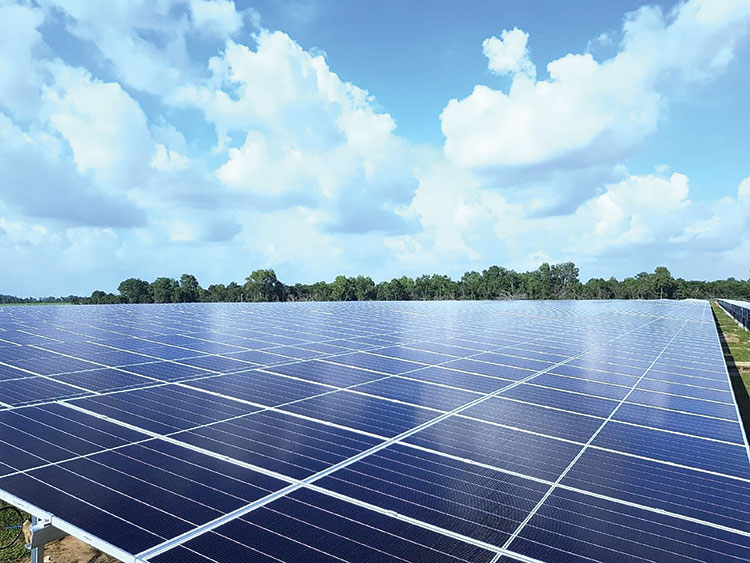 "Cambodia is among the countries that submitted the Updated Nationally Determined Contribution to the UNFCCC end of last year, and we, with support from our partners, are committed to meeting the targets set for 2030. I wish to inform that according to the new climate actions assessment by the Global Climate and Health Alliance (GCHA), Cambodia has received the highest score to integrate the health sector into the updated NDC," said Samal.
He added they were finalising a Long-Term Strategy for Carbon Neutrality together with development partners who are providing support to this exercise, particularly the United Kingdom, UNDP, the European Union, Sweden, France, World Bank, GGGI, and FAO.
Samal also extended his appreciation to USAID through the Green Invest Asia programme to make this happen, that is, making good progress in partnership with the Green Climate Fund and Mekong Strategic Partners to determine the most appropriate climate financing vehicle for green investments in Cambodia.
Ambassador Redshaw said that the Embassy will work closely with Cambodia on the issue as 'we must have a strong ambition to fix it, we should have strong cooperation with stakeholders, government, NGOs to make the environment issue much better in the future.
"I am delighted that Cambodia is holding the Summit ahead of COP26. Climate change is the single biggest challenge the world is facing and requires collaboration between the public and private sectors both within Cambodia and across the world. The event will energise ambition and show the opportunities for positive climate action in the Kingdom," she added.
US Ambassador to Cambodia Patrick Murphy said that the Summit reflects 'our commitment to addressing shared challenges and pursuing opportunities to green our respective economies'.
"The timeline for countries, corporations, and individuals to advance from climate ambition to action is both compressed and urgent, but achievable. I welcome summit discussions on bringing climate finance to Cambodia, led by our partner "Green Invest Asia," and look forward to a youth-led conversation on expectations for COP26'," he added.
Australian Ambassador to Cambodia Pablo Kang said: "Through our development assistance, Australia works closely with the private sector, civil society, and government towards the goal of realising the potential of variable renewable energy while growing Cambodia's economy. I look forward to chairing a lively discussion on energy and climate change with expert panelists from the Ministry of Mines and Energy, Energy Lab and Total Solar".