Dr Haji Abdul Manaf and Marina Laker along with guests and students at the event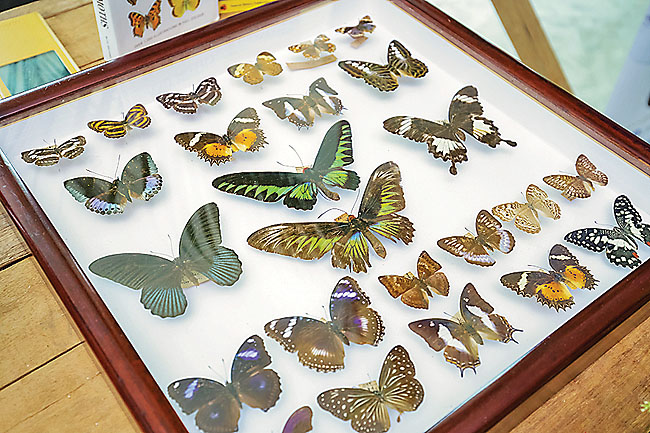 Mounted butterfly collection on display. – PHOTOS: BAHYIAH BAKIR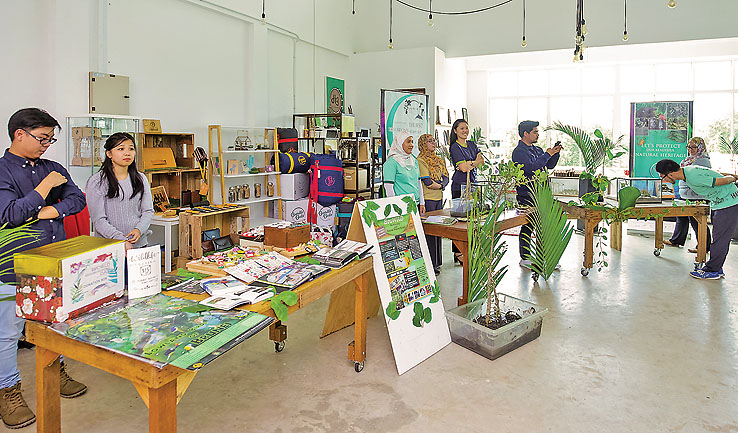 Also speaking at the event was Marina Laker, the High Commissioner of Canada to Brunei Darussalam, who shared that Brunei and Canada have signed the Paris Agreement climate accord as part of a global effort to cut carbon emissions and combat climate change.
"The Paris Agreement was not only a political commitment by leaders; it was also a signal to the market – a $23 trillion clean growth opportunity. Not only are countries around the world acting on climate change, so are businesses," she said.
According to Laker, businesses in Canada and around the world have implemented clean innovation initiatives, encompassing areas from renewable energy and zero-emissions vehicles, to energy-saving technologies.
"We should never take nature's gifts for granted, because today our ecosystems are threatened – by pollution, climate change and over-exploitation," she continued. "We all have a part to play – be it in the form of recycling plastic, metal, glass and paper so that less garbage goes into landfills, or putting pressure on manufacturers and retailers to produce more sustainable and greener products. You do have the ability to make positive changes so that society adopts environmentally-conscious habits."
The event continued with BruWILD delivering an educational talk on wildlife conservation, and animal rehabilitation and rescue in Brunei. The event also saw primary and secondary school students taking part in fun quizzes about animals in different ecosystems and various arts and crafts activities.
Yesterday's WED celebration event was meant to educate the public – particularly the youth – about the benefits of a clean and healthy environment to animals and humans. All wildlife exhibited yesterday were well cared for and released back to their natural habitats upon the event's conclusion.
Canada has been named as the host country for the World Environment Day 2017 celebrations. The High Commission of Canada in Brunei Darussalam is one of a collection of Canadian bodies throughout the world hosting World Environment Day 2017 events, to celebrate our collective love of and reliance on nature and to reaffirm Canada's commitment to environmental protection and sustainability.
Source: Borneo Bulletin | 6 June 2017