Published on 18 January 2018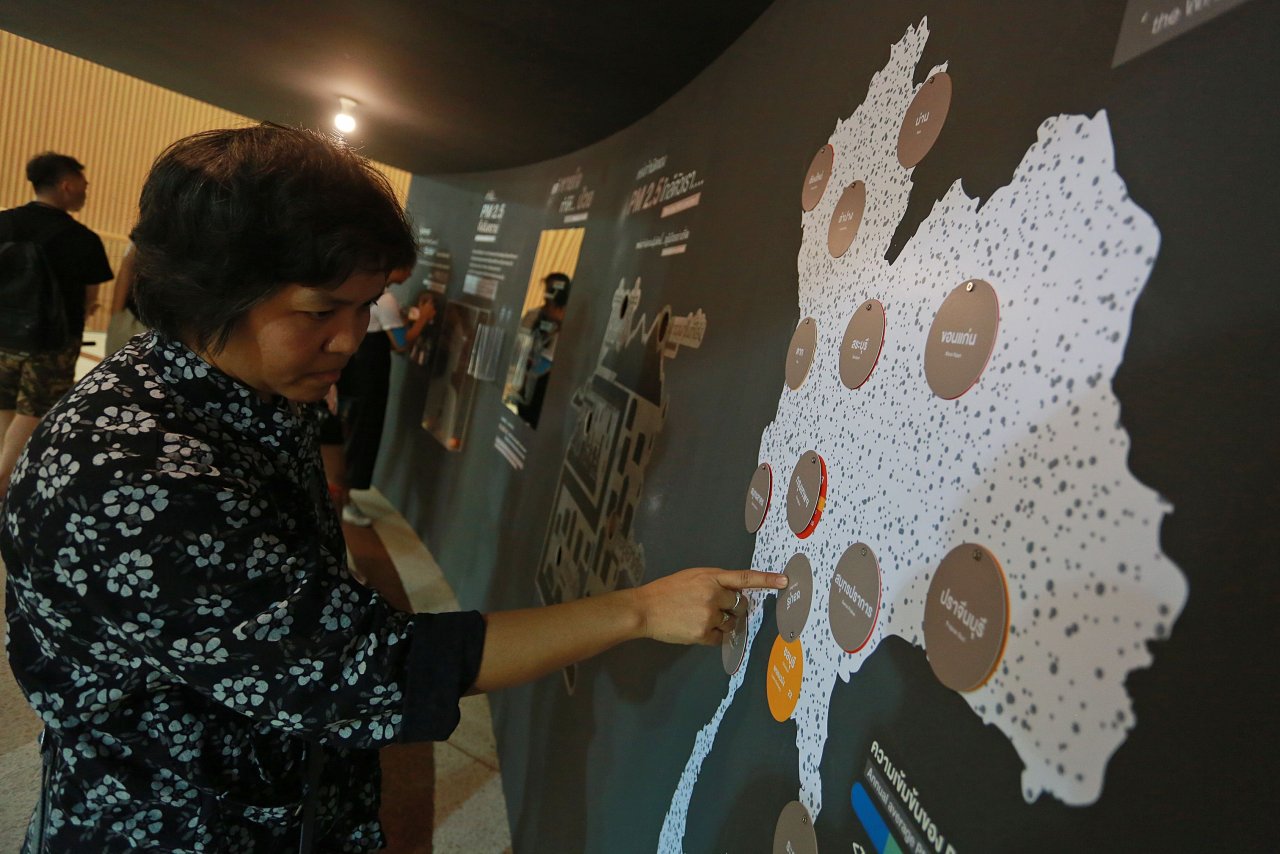 Authorities have been urged to take the threat of air pollution seriously after Greenpeace revealed average levels of particulate matter with diameter of 2.5 microns or smaller (PM2.5) was higher at all air-quality monitoring stations than World Health Organization (WHO) standards for three years in a row.
The organization reported that conditions had contributed to more than 50,000 premature deaths. In the seminar "Big Issues about Very Small Particulate Matter" at the Bangkok Art and Culture Centre on Tuesday, Greenpeace stated that air pollution problems in Thailand remained severe, while people were not being informed about the situation since the Pollution Control Department (PCD) did not include PM2.5 in national Air Quality Index (AQI) measurements.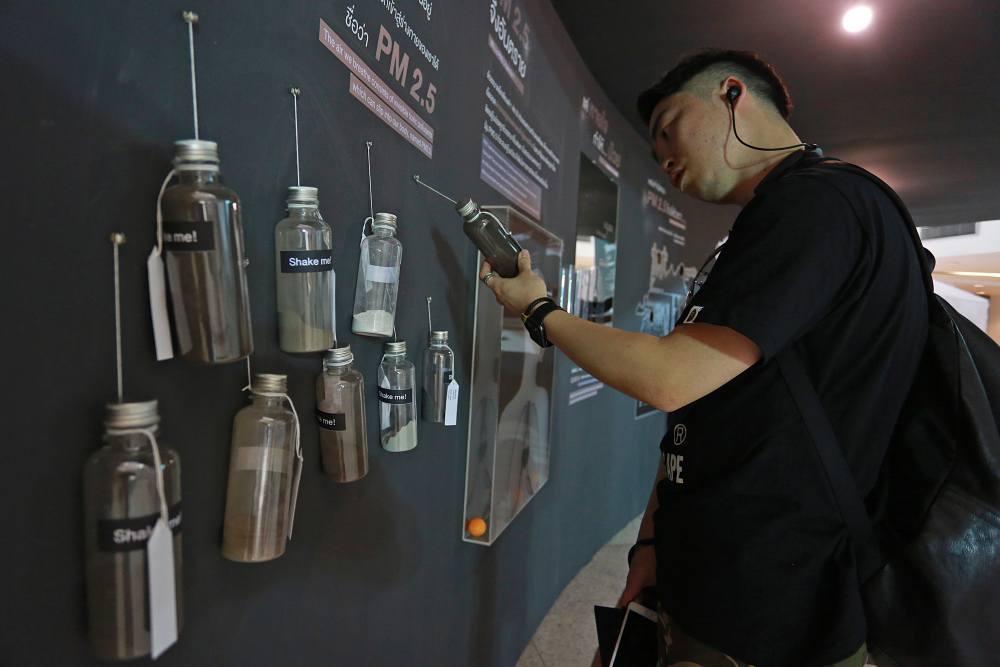 Chariya Senpong, Greenpeace coordinator on energy and climate change, said people in Thailand were being deprived of a chance to protect themselves from hazardous pollution because PM2.5 was not included in the AQI, which made air quality seem to be cleaner than it actually was. In reality, PM2.5 measurements over the past three years showed unsafe levels at every air quality monitoring station, Chariya said. "Greenpeace has been campaigning and monitoring air pollution, especially the PM2.5 problem, in Thailand for three years and the authorities' only response was setting up more PM2.5 monitoring stations without using this data to warn people and come out with any concrete measures," Chariya said.
According to a one-year average level of PM2.5 from all 25 PCD monitoring stations in 18 provinces, the top five cities with the most severe air pollution were Saraburi (36 micrograms per cubic metre of air), Bangkok (31), Samut Sakhon (29), Ratchaburi (25) and Chiang Mai (29), while the WHO standard was less than 10 micrograms. Chariya said the lack of awareness resulted in a high toll on healthcare, as PM2.5 was very toxic and the WHO also listed it as a carcinogen since 2013. The World Bank also revealed in a study that air pollution contributed to more than 50,000 premature deaths in Thailand. She said all relevant agencies should take serious measures regarding PM2.5 to prevent people from becoming sick and dying prematurely due to air pollution while pursuing the Sustainable Development Goals regarding ensuring good air quality and health by 2030. Dr Chantana Padungtod, director of the Disease Control Department's Occupational and Environmental Diseases Bureau, said the Public Health Ministry acknowledged the threat of PM2.5 to people's health, as the size of the particulate matter was so small that it could pass through lungs into the blood and can cause many diseases, such as heart disease, respiratory diseases, allergies, and eye and skin irritation. Chantana said her agency's mission was to reform the medical data collection system, as it could provide vital evidence of health problems caused by exposure to air pollution. "The Occupational and Environmental Diseases Bureau is working with provincial Public Health offices and local public hospitals nationwide to enable doctors to diagnose and record the causes of their patients' sickness," she said. "This information will be used as evidence to let relevant agencies, such as the Industry Ministry and Natural Resources and Environment Ministry, come up with tougher regulations to control air pollution. However, I also would like to urge the industrial sector to have more awareness of this issue and cut down on air pollution emissions as well."
GREENPEACE'S RECOMMENDATIONS
Natural Resources and Environment Ministry
Set up more PM2.5 monitoring stations and report in real time PM2.5 levels to the public
Include PM2.5 in the AQI calculation
Establish progressive measures to control all polluting emissions into the air
Install PM2.5 and other pollutant detectors at every fossil-fuel power plant
Pursue international commitments to tackle air pollution;
Energy Ministry
Promote clean and renewable energy
Encourage the efficient use of energy
Transport Ministry
Improve public transport to be more environmental friendly
Source: The Nation | 18 January 2018