Published on 13 August 2018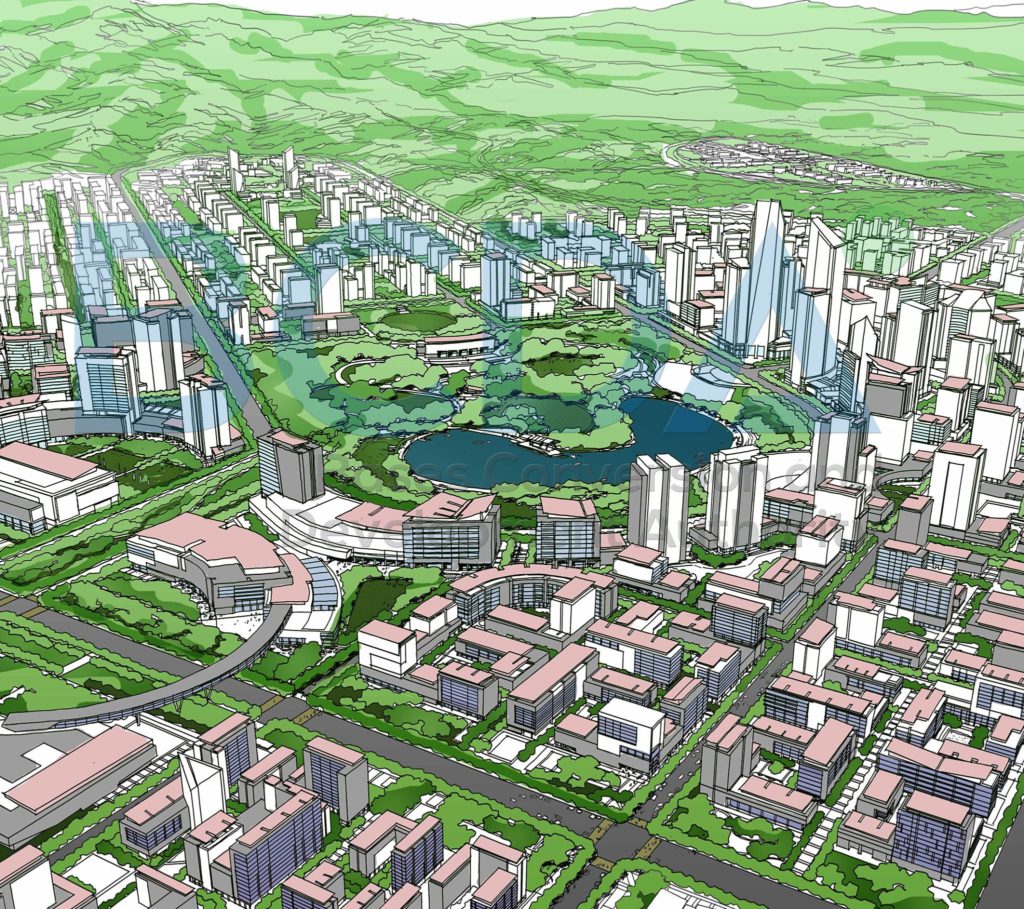 (Image: Rendering of New Clark City. Credit: New Clark City on Facebook)
The Philippines has been called one of the most disaster-prone places on Earth. Typhoons sweep through regularly each year causing landslides and flooding. The country is in an earthquake zone and home to numerous volcanoes that could erupt at any time. Densely populated Manila, the capital, has notorious gridlock.
In a race against climate change, the Philippines is developing a $14 billion metropolis larger than Manhattan called New Clark City designed to be resilient — and sustainable.
The 23,350-acre city on the site of Clark Air Base is expected to take 25 to 30 years to complete through several phases, ultimately housing 1.2 million people. The lowest point will be more than 177 feet above sea level.
"There's no such thing as being too ambitious," Vivencio Dizon, president of government-owned Bases Conversion and Development Authority (BCDA) that is leading the New Clark City project told CNN this summer. "When we build this city, we are building for people, we're not building for cars. It's a big difference."
Here's a look at key plans:
The Backup City
Besides the significantly higher elevation than Manila, New Clark City is sited away from earthquake fault lines. Should an earthquake still affect the area, the developers are using concrete mixed with a local organic building material called lahar for construction.
Lahar consists of volcanic debris from Mount Pinatubo trapped in mud. Darker concrete made from it already figures prominently in renderings for early building designs, including a new international airport.
Transportation Balance
"Large areas of the city will be pedestrianized, and a river walkway will run right through the city," writes CNN's Jane Bracher. "Efficient mass transportation is planned, to reduce the need for cars."
Despite the planned infrastructure — from an agro-industrial park to a sports complex — the government says that only a third of the city's land will be developed with the rest reserved for green spaces and agriculture, Reuters' Kieran Guilbert reported.
Dutch architect Matthijs Bouw told Guilbert that focusing on green areas helps with water storage and drainage, and also guides street design in a way that benefits pedestrians and bikes, strengthening social resilience.
"Clark's most obvious draw is that it's solving a real problem: lack of connectivity," Bloomberg Opinion columnist Andy Mukherjee wrote.
Renewables and Energy Efficiency
Dizon told CNN that public utilities will use sources like solar power, liquefied natural gas, and waste-to-energy facilities while buildings will be designed to use little energy.
Describing the new 20,000-seat athletic stadium in the Philippines publication Business Mirror, Amor Maclang wrote, "Complementing the most advanced green technologies and precise systems, natural resources are utilized to the maximum, with permeable steel mesh to allow natural light and ventilation throughout and to conserve precious energy."
Mukherjee thinks the former Clark Air Base offers a refuge from climate risk. He wrote, "Royal Pineda, the architect rushing to meet tight deadlines for construction of a sports complex ahead of next year's Southeast Asian games, says the right metaphor for Clark is iCloud — a backup for when Manila fails."
Source: Environmental Leader | 13 August 2018