Published on 03 September 2017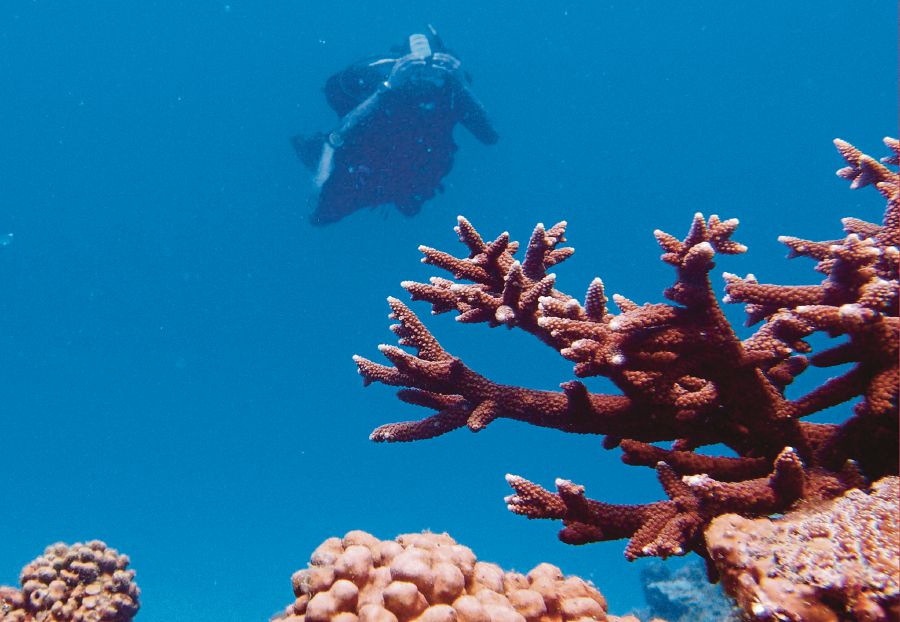 After the mass coral in 2010, researchers discovered that between five to ten percent of the coral reefs in Malaysian Marine Parks had died.
Hard coral species at dive sites in Pulau Perhentian Besar and Pulau Perhentian Kecil are in danger of being completely destroyed by divers and snorkellers who ignore warnings by marine parks not to step on them.
The ignorance of most amateur divers and snorkellers is evident at some of the dive sites closer to the islands, where staghorn and Acropora hard coral species have been damaged, some pulverised after being stepped on by divers posing for pictures.
Warnings by dive instructors, who depend on the corals to attract visitors and promote tourism in Pulau Perhentian, have also been also ignored, especially by discovery divers or first-time divers who took a crash course on diving.
At reefs in shallow waters, snorkellers cared less about conservation by stepping on the hard corals with their flippers
in their excitement to stay buoyant.
Dive instructors and guides were lost for words when follow-up dives revealed the damage done to the hard corals at dive sites and snorkelling points.
"It is not enough that some of the coral species are being killed naturally by the rough sea (during monsoon), devoured by the crown-of-thorns starfish and bleached by the increase in sea temperatures.
"Human recklessness only made matters worse," said a dive instructor in Pulau Perhentian Kecil, who wanted to remain anonymous.
He said the chain reaction from the damage on the coral reefs was obvious at most of the 12 popular dive sites as other marine life, especially fish and crustaceans, which formed a symbiotic relationship with the corals, was no longer abundant.
"We have no problem with seasoned divers who appreciate the beauty of the underwater environment. But, amateur divers and snorkellers lack the awareness of the importance of the corals in the marine ecosystem."
He said dive instructors would brief divers on safety before each trip to dive sites and the latter would be warned not to step on corals because they would not be permitted for the open-water course if caught damaging the environment.
"Some are first-time day trippers who just want to have fun. If they read the notices by the marine parks, they will not touch the corals," he said, while acknowledging that the beauty of the reefs became its own undoing.
He added that the coral reefs were also threatened by the disposal of empty drink cans, rubbish and other non-degradable waste by visitors.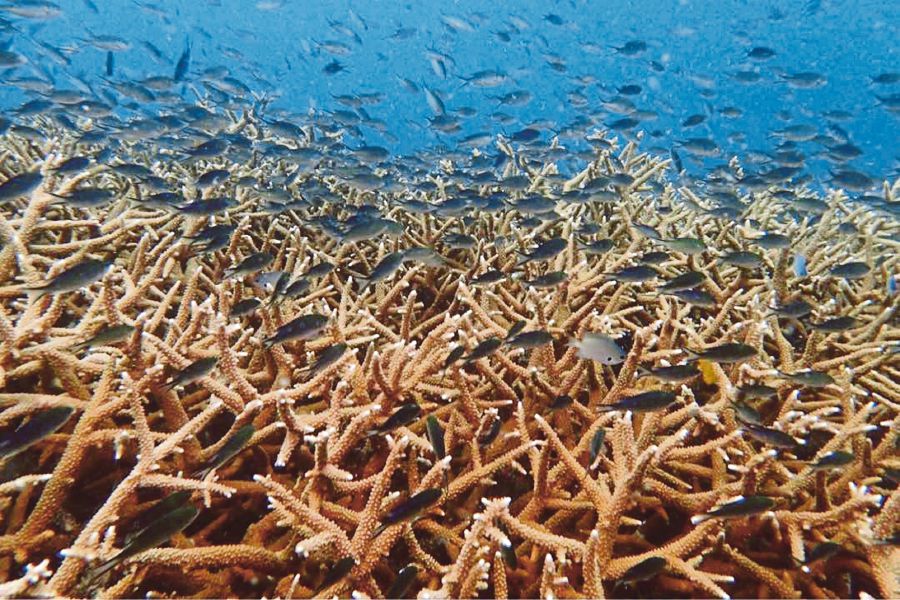 Dr James Tan, a senior lecturer from Universiti Malaysia Terengganu's School of Marine and Environmental Sciences, said the threats to coral reefs came either from natural causes or from human activities.
"Natural threats include waves from monsoon, runoff from the mainland through rivers, predators like parrot fish and crown-of-thorns starfish, which is still the significant cause of the destruction of corals, and disease.
"The second and more serious threats are from destructive fishing methods, like fish bombing and trawling, pollution from factory, untreated sewage, oil from boating activities, diving and snorkelling activities.
"It is also threatened by climate change related to the increase of carbon dioxide that causes the increase in ocean acidification and the abnormal increase of seawater temperature, which caused mass bleaching in 1997, 2010, and 2016," he said.
Tan said there was no data that showed the extent of damage to corals at marine parks in Malaysia, but after the mass coral bleaching in 2010, researchers discovered that between five and 10 per cent of the coral reefs in the marine parks had died.
"We are in an era called the Anthropocene."
"Humans are driving many of the threats to the ecosystem. But, we cannot say that the main threats that led to degradation were from humans because natural forces are also contributing to the damage," he added.
Tan said the authorities and dive operators could help protect these coral sites by strengthening enforcement.
"Patrols must be more frequent, and an increase in the prosecution of illegal fishing or use of illegal fishing gear can be a deterrent. Stakeholders, such as resort operators, dive centres and non-governmental organisations should be empowered to manage the reef.
"Dive operators must educate their staff and customers. They must monitor the reefs and report back to the authorities if they find any illegal activity. They must have a sense of ownership because their businesses depend on having a healthy marine ecosystem," he added.
Tan said branching hard coral, such as the Acropora species, were more vulnerable to physical damage and its recovery could take a long time, while some might not recover at all.
He added that imposing a carrying capacity would be a good idea, but suggested that the authorities look at the zoning and usage management practised by operators in the Australian Great Barrier Reef.
"Instead of a total closure of the marine parks, maybe some areas can be opened for water activities, some as scientific zones and some totally closed to human activity.
"This provides a way for the authorities to better manage their resources and patrolling efforts."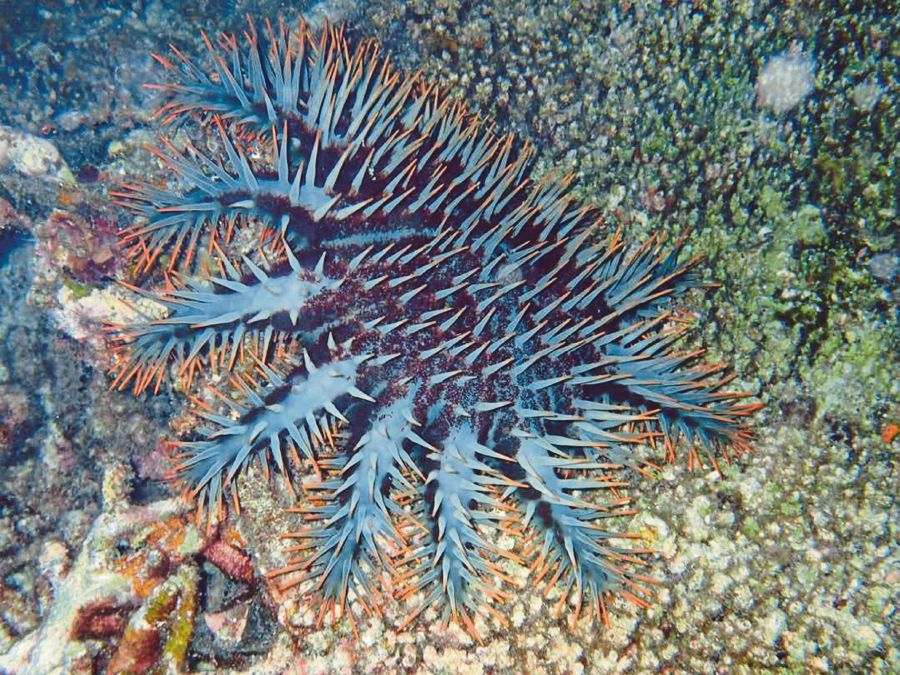 Source: New Straits Times | 3 September 2017