Published on 11 June 2017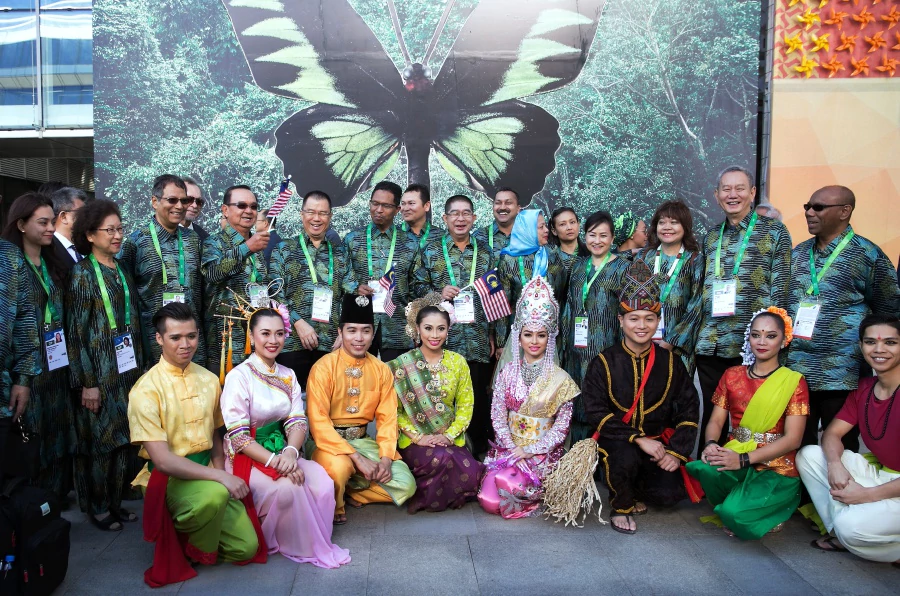 Energy, Green Technology and Water minister Datuk Seri Dr Maximus Ongkili yesterday said Malaysia acknowledges that high energy efficiency would be the way forward to reduce greenhouse gas emissions and secure resources in a circular economy. BERNAMA pic
ASTANA - More energy efficiency and conservation initiatives, along with sustainable water management plans will be put in place by the Malaysian government to keep global environment concerns in check.
Energy, Green Technology and Water minister Datuk Seri Dr Maximus Ongkili yesterday said Malaysia acknowledges that high energy efficiency would be the way forward to reduce greenhouse gas emissions and secure resources in a circular economy.
Climate change has impacted the availability of water and this in turn affects production of energy and food resources, Maximus said, adding that this is why a circular economy and a regenerative system are critical for ensuring economic and socio-political stability.
Maximus said this in his speech at the Future Energy Expo 2017 Ministerial Conference titled "Energy-Climate-Food Nexus: Towards a Circular Economy" here yesterday.
"As the world population rises, pressures on water, energy and food resources will rise, potentially posing a significant global challenge," he said.
The world population stands at 7.4 billion presently and is expected to reach 9.9 billion by 2050 according to latest projections by the World Population Data Sheet from the Population Reference Bureau.
Maximus said Malaysia will also be charting its long-term plans on how to deal with climate change by putting together views from the people through the Transformasi Nasional 2050 (TN50) roadshow.
A signatory to the Paris Agreement in 2015, where 195 countries had pledged to contribute towards mitigating global warming, Malaysia will be putting together its action plan with ideas and aspirations from the people gathered from the on-going roadshow.
Maximus said as part of the treaty, which comes under the United Nations Framework Convention on Climate Change, Malaysia had pledged to reduce its carbon intensity to 45 per cent by 2030.
Malaysia is currently formulating the TN50, its next long-term development programme, and dialogue sessions are being held all over the country, engaging the people on pertinent issues, including the environment and climate change, he said.
"Currently, surveys, expert consultations and roadshows to solicit the citizens' ideas and aspirations for the nation are being carried out which will culminate in a grand plan to be delivered at year's end, outlining our national aspirations, milestones and concrete targets for the various sectors heading toward 2050," he added.
Maximus said to sustain its economic growth, Malaysia has undertaken key measures to ensure the security of its energy supply for its development programmes – but this comes with a clear view of its pledge in the Paris Agreement.
Source: New Straits Times | 11 June 2017