Published on 12 September 2017
Politics aside, it's time to get serious about adaptation.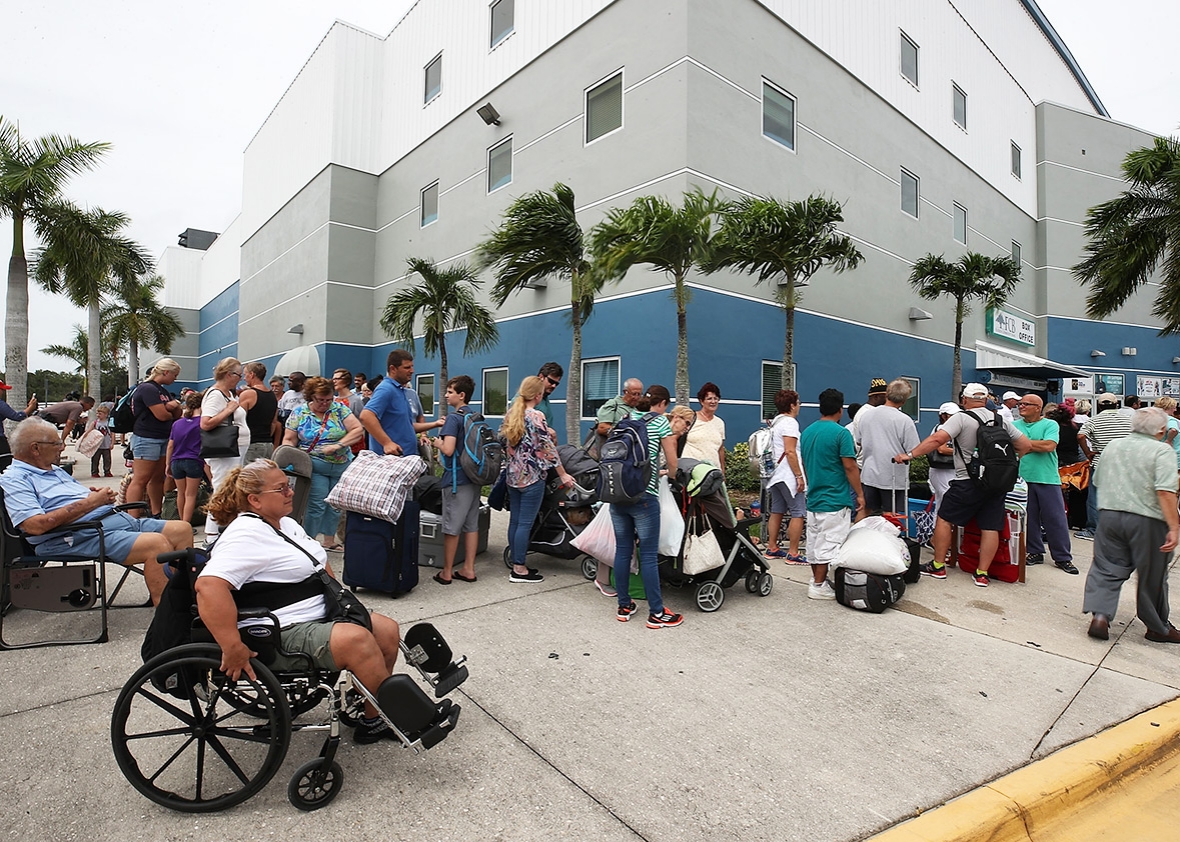 People wait to enter the Germain Arena, which has served as a shelter from Hurricane Irma, on Saturday in Estero, Florida. Even as economic losses from disasters have risen, the number of human lives lost has dropped.
Over the span of just weeks, two of the nation's most population-dense regions began a long and difficult road to recovery. Houstonians have already launched their extensive process of rebuilding after Hurricane Harvey, and Floridians are just starting to return home to assess the devastation wrought by Hurricane Irma. In the same period, wildfires continued to scorch the Western United States, Mexico's most powerful earthquake in a century struck just off its southern coast, and monsoons persisted in their deadly deluge of parts of northern India. As we seek the best way to offer assistance, we're also considering how we can prevent suffering and loss from natural disasters like these in the future.
To get at an answer, we need to be honest about the problem. Environmental activists typically argue that events like Harvey and Irma should frighten us into redoubling our climate mitigation efforts—taking steps to reduce greenhouse gas emissions such as rapidly transitioning from fossil fuels to clean energy, for example—to reduce the risk of future catastrophic storms. Conservatives tend to deny any connection between weather disasters and climate change, and instead often focus on making sure any government emergency relief is offset by budget cuts (although that appears not to be the case for Texas).