Knowledge Resources
Published on 09 November 2010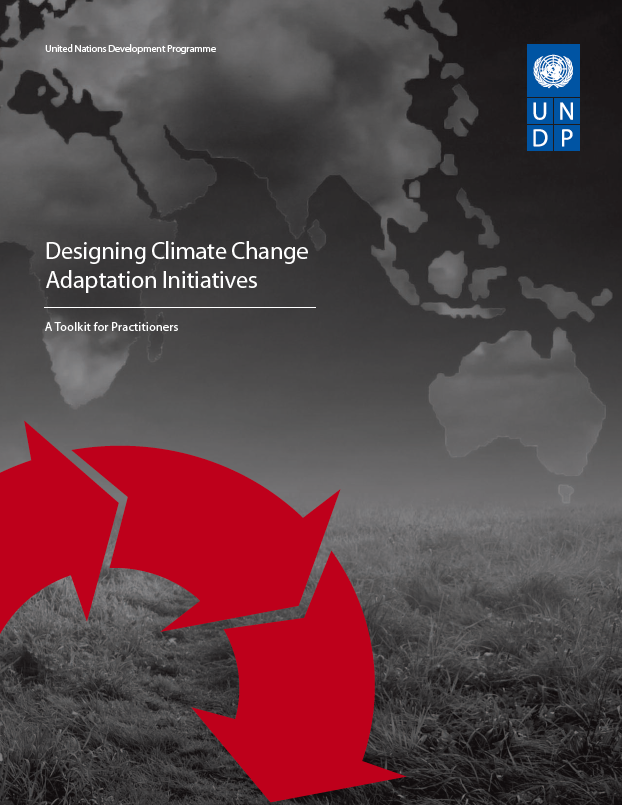 Designing Climate Change Adaptation Initiatives: A Toolkit for Practitioners
The toolkit is a step-by-step guide on how to develop adaptation initiatives in developing countries. The guide helps to understand how to differentiate between a climate change "adaptation" and a traditional development initiative, and what key elements must be considered when developing and designing an adaptation initiative. It sets out the fundamental components of the design process, the approach to building stakeholder consensus, and key tools and methodologies. Throughout the text, features—such as useful tips, case studies and explanatory diagrams— aim to further facilitate practical implementation of the guidance.
The target audience is climate concerned development practitioners, including government authorities, representatives from civil society organizations and local communities. With the emergence of new funds through a replenished GEF-5, and new funding mechanisms such as the Adaptation Fund, it is hoped that this toolkit will assist countries to design adaptation initiatives that are monitorable, reportable and verifiable.
The guidebook incorporates lessons learned by the UNDP Environmental Finance/ UNDP-GEF team over the last 4 years of designing adaptation initiatives at different scales (national, sub-national and community level) for both multilateral and bilateral funding sources.
The toolkit is breaking grounds being one of the first hands-on guides assisting developing countries to move to low emission climate resilience growth paths while mobilizing financial resources to scale-up good practices with sufficient speed and where most needed.