Climate Change Adaptation and Mitigation for Southeast Asia (CChAMSEA) Framework News
Published on 11 January 2018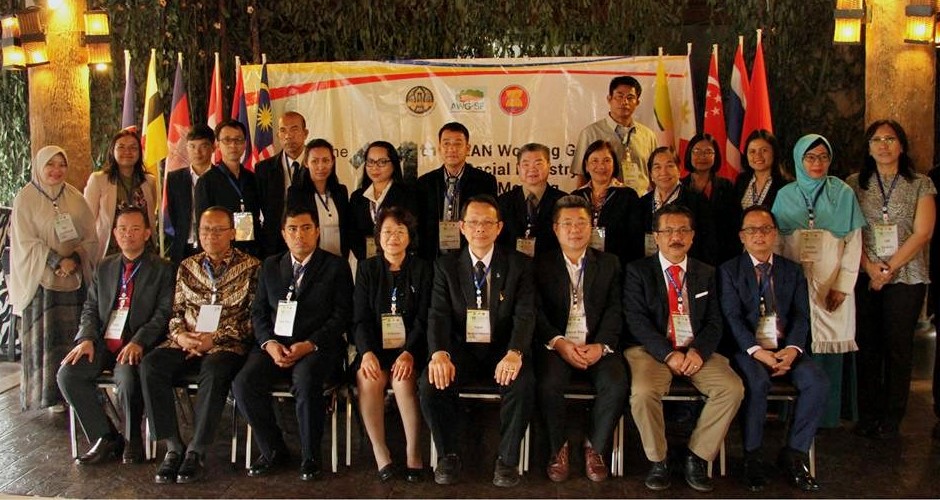 The ASEAN Working Group on Social Forestry (AWG-SF) Leaders and Focal Points
The ASEAN Working Group on Social Forestry (AWG-SF) Strategic Response Fund [ASRF], managed by the Southeast Asian Regional Center for Graduate Study and Research in Agriculture (SEARCA), received eight (8) proposals from seven (7) ASEAN Member States (AMS), namely, Cambodia, Lao PDR, Malaysia, Myanmar, the Philippines, Thailand, and Viet Nam. The proposals submitted are on social forestry assessment and its contribution to livelihood (Cambodia); improvement of a training guide on Village Forestry Management Planning (Lao PDR); assessment and sustainable utilization of non-timber forest products (Myanmar and Thailand); a study of existing benefit-sharing mechanisms in community-based forest management (the Philippines); development of a community-based eco-tourism project (Malaysia); and an evaluation of the status of forest allocation policies (Viet Nam).
ASRF under the ASEAN-Swiss Partnership on Social Forestry and Climate Change (ASFCC) is designed to provide leaders and focal points on social forestry of the AMS with seed fund, to enable them to respond to immediate needs or catalyze strategic actions that will address emerging issues and opportunities, to which response of the AMS and AWG-SF is critical. The ASRF promotes the inclusion of communities, women, and vulnerable groups in social forestry and climate change adaptation and mitigation measures.
SEARCA conducted a gap analysis on Social Forestry of the AMS, which is one of the considerations in evaluating the submitted proposals. The gap analysis ensures that activities for ASRF funding are within the bounds of the Plan of Action of the AWG-SF and are within the AMS' national priorities or agenda.
SEARCA has invited ASFCC partners, namely, the Center for International Forestry Research (CIFOR), World Agroforestry Center (ICRAF), Non-timber Forest Product Exchange Programme (NTFP-EP), and the Center for People and Forests (RECOFTC) to serve as technical evaluators of the proposals. (Xyrus Godfrey B. Capiña)